Weichert Home Protection Plan

The Weichert Home Protection Plan provides repair or replacement coverage for mechanical failures of major systems and appliances. Whether the dishwasher suddenly stops washing or the A/C stops cooling, you'll appreciate the savings, convenience and peace of mind.
Plan to Be Protected
You've thought about blinds versus drapes; you've planned where the sofa will go; but have you thought about your appliances and systems failing? Responsible homeowners often choose to have a home protection plan, because homeowners insurance does not cover failures of appliances and systems.
Plan for Savings
Typically, you'll pay one low deductible for covered components that need repair or replacement, saving you thousands of dollars.
Plan for Convenience
Call 866-439-7768, twenty-four/seven, and we'll match you with a pre-screened licensed professional, so you won't need to waste time searching through the Yellow Pages and hoping for the best.
Plan for Peace of Mind
The Weichert Home Protection Plan provides assurance that you won't have to worry when an appliance or system breaks down, and that you will be provided with a repair professional you can trust.
Plan to Take Advantage
The Claim-No-Claim feature pays up to $100 towards a HVAC maintenance visit if nothing breaks.*
The Confidence You Need to Buy and Sell
Sellers, you have the ability to...
Leverage your Home Protection Plan to make your home stand out from other listings. Eight out of ten buyers prefer to buy a warranted home. (Source: Gallop Poll)
Attract more first-time home buyers. Provide peace of mind for buyers who might be intimidated by having to repair systems or appliances.
Avoid closing delays and save money. Seller coverage not only protects you against costly repairs, it also can minimize the chance that a failure could delay closing.
Buyers, you have the right to...
Save money. Pay a standard deductible per service call, per trade, on covered components.**
Get more coverage. Optional coverages are available for additional protection.
Never get locked out. You are covered for up to $50 per year for locksmith services.
Save with the Appliance Buyline®. Even if items in your home are running great, you may decide to remodel or upgrade. You can take advantage of this buying power and get up to 30% off brand name appliances.
*See Preventative Maintenance Benefit Section of the home protection plan
**See terms, conditions and limitations in your home protection plan
***Optional coverage requires an additional fee

Neither Weichert, Reatlors, nor its affiliated companies, is the provider of the Weichert Home Protection Plan. The Weichert Home Protection Plan is marketed through HMS National, Inc. and is issued by HomeSure Services, Inc., except in Alabama, Arizona, Florida, Illinois, Iowa, Massachusetts, Nevada, New Hampshire, New Mexico, New York, North Carolina, Oklahoma, South Carolina, Texas, Utah, Vermont, Washington, Wisconsin and Wyoming by HomeSure of America, Inc.; in California by HomeSure Protection of California, Inc.; and Virginia and Oregon by HomeSure of Virginia, Inc. Services are provided by independent tradespeople/contractors. HMS, Claim-No-Claim and Protect Your Every Move are trademarks of HMS National, Inc., Fort Lauderdale, FL 33355. Please see contract for actual terms and conditions.


The home protection plan you can count on
Industry-leading 180-day workmanship guarantee
24/7 customer care
Covers appliances of any age
No home square footage restrictions
13 SEER/R-410A operational compatibility
Locksmith reimbursement
Appliance discount program
We've got you covered
Unknown pre-existing conditions
Failures due to lack of maintenance
Sediment (water heater)
Jetted bathtub
Premier upgrade option***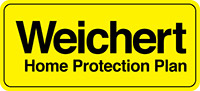 For more information, or to order,
click here
or call 866-439-7768