Since 1969, Weichert, Realtors has grown from a single office into one of the nation's leading providers of homeownership services by putting our customers first.
Serving key markets throughout the U.S.
A family of full-service real estate and financial services companies
One of the most visited real estate websites in the nation, offering quick and easy access to listing information
Streamlining the delivery of mortgages and home and title insurance
Helping customers buy and sell both residential and commercial real estate
Today, we take the most pride in our ability to go beyond "full service." For example, no one can match our ability to market homes through our comprehensive Open House program. Also our unique contact center responds to website visitors' requests for information by connecting them to a local Sales Associate within minutes; other companies take up to 24 hours or more. Even more importantly, the neighborhood knowledge and personal attention of our friendly Sales Associates can help you realize your dreams.
In recent years, we've responded to the changing needs and concerns of people like you by turning Weichert sales offices into true "one-stop" destinations for the full range of real estate products and services. Unlike many of our competitors who claim to offer this service but only have an 800 number for you to call, we have a Weichert Gold® Services Manager* you can meet in your local Weichert office. He or she has the expertise to provide mortgage solutions and advice and to streamline the delivery of homeowners and title insurance and even assist with the many details of moving.
*Not available in all areas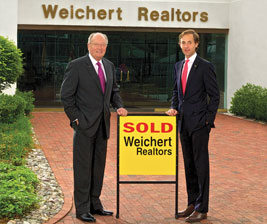 A warm welcome from Jim and James Weichert
For most people the purchase of a home represents much more than a good financial investment. Buying a home is the realization of a dream - a dream tied to a vision of the future that is filled with optimism and joy.
From the day our first office opened in 1969, More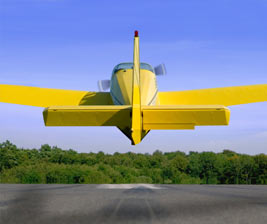 Here's a great way to learn whether the exciting opportunities available in real estate are right for you. What's more, whether you're an experienced Sales Associate or someone considering a change, you can learn why so many people love working at Weichert.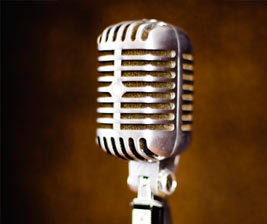 These archives let you know the achievements, changes and happenings that we at Weichert have deemed newsworthy.
For media inquiries, please contact Nicole Milluzzo at (973) 605-1614 or nmilluzzo@weichertrealtors.net
Keep up to date with Weichert news using Twitter.
Certain activities provided via the website may be licensed under U.S. Patent Nos. 7,584,167; 7,945,530; and 8,630,974.