Construction on Frank Sinatra's luxurious getaway in the mountains above Palm Springs began in 1967. Ol' Blue Eyes was looking for a retreat from the intense heat down at lower elevations, along with an escape from the prying eyes of the press and his fans.
Sinatra built Villa Maggio at a cost of $1.9 million, which is the equivalent of about $10 million today. The estate was designed for seclusion, and developed a bit of a reputation as a party house over the years.
Sinatra named the compound after his role as Private Angelo Maggio in the 1953 blockbuster, From Here to Eternity. The film won eight Academy Awards, including Best Picture, Best Director, and — most importantly — a Best Supporting Actor statue for Frank Sinatra. The film's success with both critics and audiences was critical in turning around Sinatra's slumping career.
The Villa Maggio compound is currently on the market, so we're taking a closer look inside the house to bring you Ten Touches of Sinatra.
10. Multi-line Telephone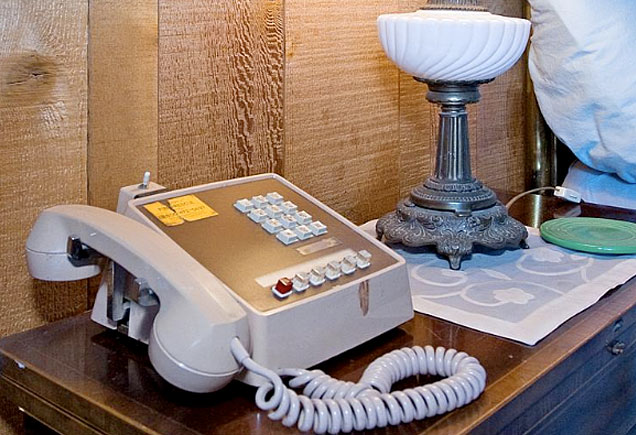 They built these old Bell telephones like tanks, designed to last for decades. So is it any wonder that Frank's massive, multiline, bedside phone system still works? What's more, the phone remains programmed to dial many of Sinatra's favorite Coachella Valley hangouts from his bachelor days in Palm Springs.
9. Old-school Sony Trinitron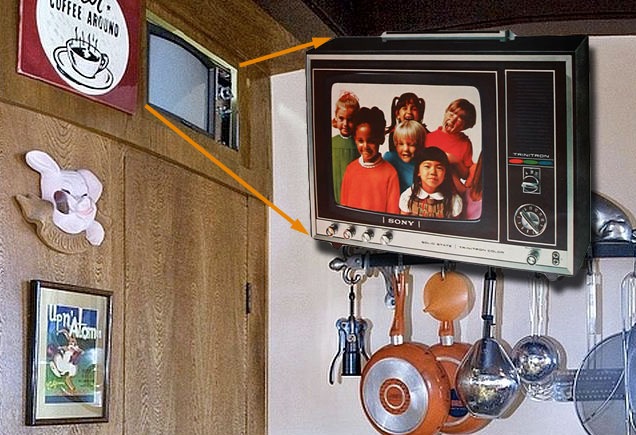 This Sony Trinitron was a top-of-the-line model when Villa Maggio opened in 1970, blowing other color television sets of the time out of the water. Who needs a 56-inch plasma when you could be watching the Sonny and Cher Comedy Hour while whipping up some clams Posillipo in Frank's kitchen? Now that's living like Sinatra.
8. Original Kitchen/Ronson Foodmatic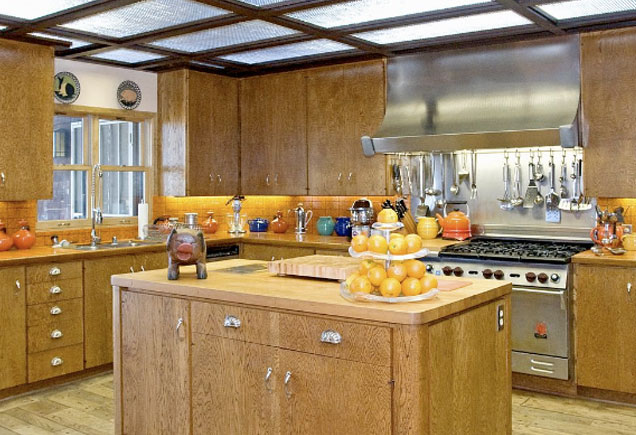 Speaking of cooking, the kitchen at Villa Maggio is almost completely original. That's right, the Chairman of the Board sliced garlic on that center island and boiled pasta on that professional-quality range. The best part of the kitchen? An original Ronson Foodmatic is built right into the island counter. That's right, you can shred cheese, make ice cream, and even sharpen your knives all with one ring-a-ding old-school appliance!
7. Crazy Bathroom Wallpaper
Holy loud wallpaper, Batman! We've heard that eye-catching wallpaper is making a comeback after spending most of the past two decades out of style, but in Sinatra's world it was always cool. Just make sure to keep any skittish old soldiers far away... this veritable jungle of ferns may cause flashbacks!
6. Villa Maggio Sign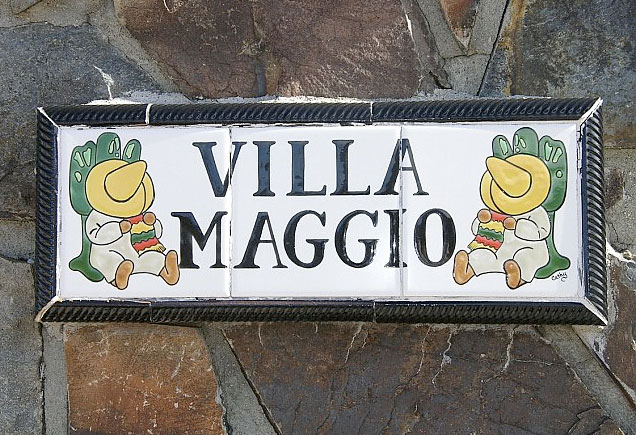 Frank Sinatra was a great champion of civil rights, speaking publicly about racial tolerance as early as the 1940s. He later helped to integrate much of the entertainment world by insisting on equal treatment for Sammy Davis, Jr. at venues where the Rat Pack performed. That said, this portrayal of a certain sleeping stereotype on the sign at the entrance to Villa Maggio isn't very politically correct. A priceless relic of another time.
5. Living Room Decor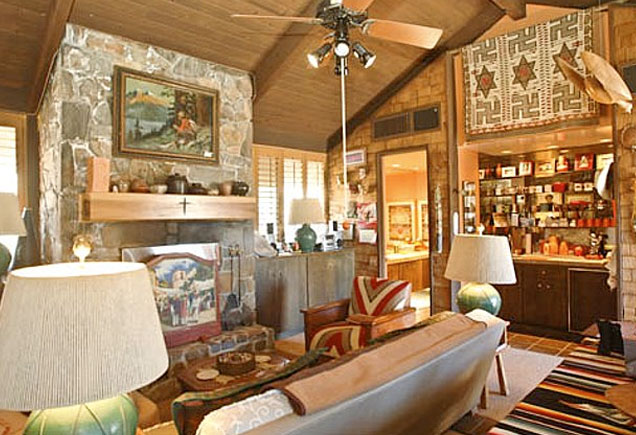 What can you say about the, umm, interior design of Frank's old living room? It's really not very often that you find a Star of David, a swastika, and a cross living in harmony in the same space. Yeah, we know... the swastika was an ancient symbol of peace and universal harmony long before the Nazis came along. But still...
4. Sinatra's Bachelor Bedroom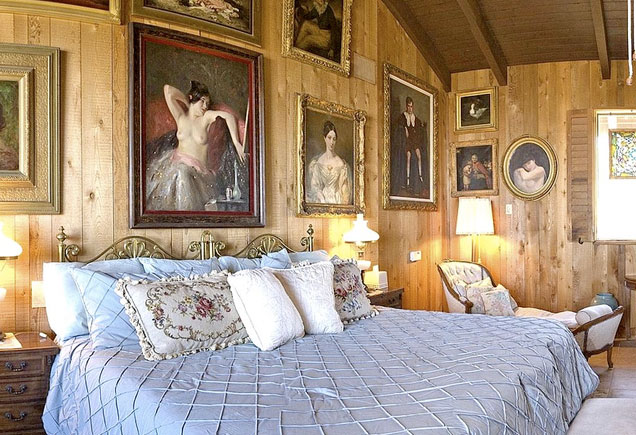 Want to sleep where Sinatra slept? Well you're in luck, because the bedroom set at Frank's mountain retreat is original. Need we remind you that Frank was a bachelor in his Villa Maggio days? If only this bed could talk! 'Nough said.
3. Frank Dined Here
Ol' Blue Eyes chose this dining room set himself. We're thinking Christmas '73, the family gathered around a big baked ham, the sun setting over the Santa Rosa mountains... Frank singing "Jingle Bells". And what's with that chandelier? It looks like the burning bush mated with a pair of elk antlers.
2. Cliffside Swimming Pool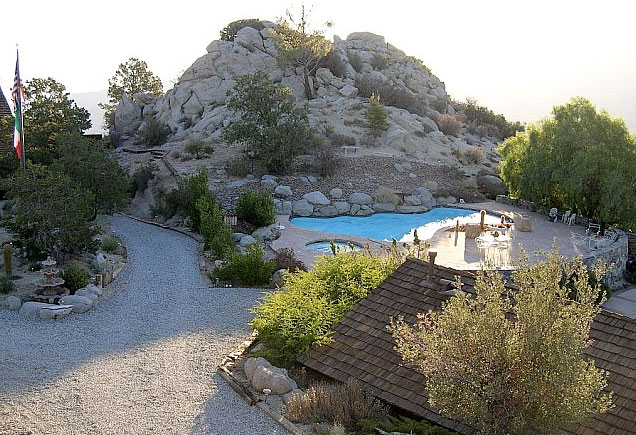 Who needs a swimming pool hidden from prying eyes by its own little mountain? Frank Sinatra, that's who.
1. Helipad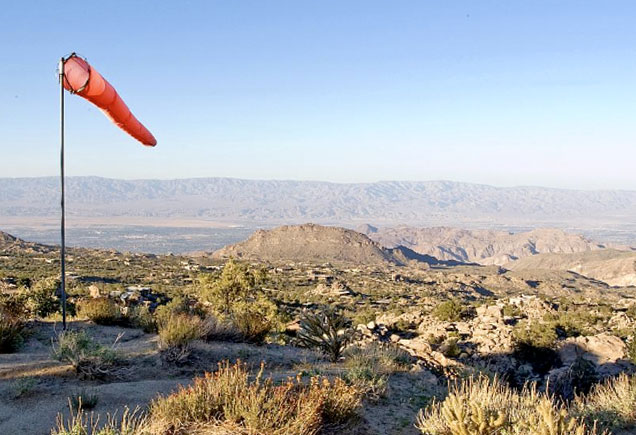 Villa Maggio lies less than two hours away from San Diego by car. But I'll bet Sinatra never knew it, because automobiles are how regular schmoes like you and I get around. Frank would have taken the chopper up from Palm Springs after a round of golf with Bob Hope and Jack Benny. Heading home after a late night performance in Vegas? No need to worry. The landing pad is lit 24 hours a day.
Of course, there's also the fantastic wood and stone Villa Maggio compound itself. In addition to the main house, there are two guest houses (attached and detached), a pool house that did double duty as a recording studio, two saunas, nine fireplaces, tennis and basketball courts, an outdoor fireplace/barbecue pit, and parking for 24 cars.
All in all, it's the ideal place to live it up like Frank Sinatra.