Welcome to the Two Rivers - WEICHERT, REALTORS® - CornerStone Office
2205 Forest Avenue, Suite 200
Office: (800) 593-2030
Fax: (920) 553-2033

Our staff of experienced realtors utilizes the latest technology to present customers and clients up to date information. Our user friendly website features community information, details of all listings in our area through the MLS link, interior and exterior pictures of featured listings plus 360 degree virtual tours. We pride ourselves on our customer service whether it be residential, commercial, vacant land, buyers or sellers. We will celebrate the start of our fifth year in December.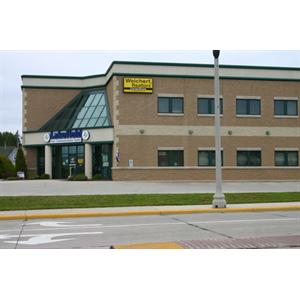 Check out our other website at:
www.cornerstonere.net


Serves:
Serving Fond du Lac, Dodge, Waukesha, Jefferson, Rock, Buffalo, Tremplealeau, Monroe, Vernon, Crawford, Kenosha, Racine, Walworth, Milwaukee, Washington, Ozaukee, Sheboygan, LaCrosse, Calumet & Manitowoc counties.
Directions:
From Interstate 43, take exit number 151. Go east. This is County Highway JJ that will turn into Waldo Blvd. follow Waldo Blvd. until it curves left at Lake Michigan an becomes Memorial Drive. Stay on Memorial Drive till Two Rivers (about 7 miles). When you enter Two Rivers, you will be on Washington Street. Go to 22nd Street and turn left. Go two blocks and we are on the corner of 22nd and Forest Avenue.