Welcome to the Florence - WEICHERT, REALTORS® - ProSouth Office
412 S. Court Street, Suite 202
Office: (256) 712-1795
Fax: (256) 712-4547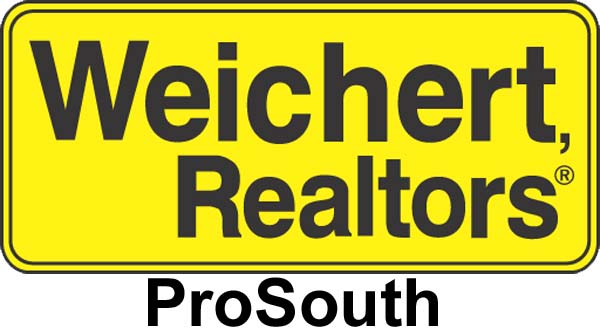 WEICHERT, REALTORS® – ProSouth .....Bringing insight, creativity, and market knowledge to your real estate experience.
Serving Lauderdale, Colbert and Franklin counties, WEICHERT, REALTORS® – ProSouth offers the Shoals and its clients the access of a premier national real estate company with the benefit of local professionals. Whether you are looking for residential or commercial services you can turn to WEICHERT, REALTORS® – ProSouth.
At WEICHERT, REALTORS® – ProSouth, our goal is to provide the most professional, productive, and most importantly, profitable real estate experience for our clients. Our approach is to determine the most beneficial strategy for each individual client. We identify our clients' needs, and then tailor a specific plan to meet them. Our clients have looked to us for focus, strategic solutions, and most importantly, results!

Check out our other website at:
www.ShoalsForSale.com
Serves:
Serving Florence, Muscle Shoals, Sheffield, Tuscumbia, Lauderdale County, Colbert County and Franklin County.
Directions:
Located in downtown Florence just off the intersection of Dr. Hicks Blvd. and Court Street in the 5 story office building that houses Gold's Gym. Parking is located in the rear of the building off of Pine Street and Limestone Street. Office is on the 5th Floor.