Top 5 Museums and Exhibits to Visit in Orlando!
June 9, 2015
A detailed list of the top five museums and exhibits to check out in central Florida.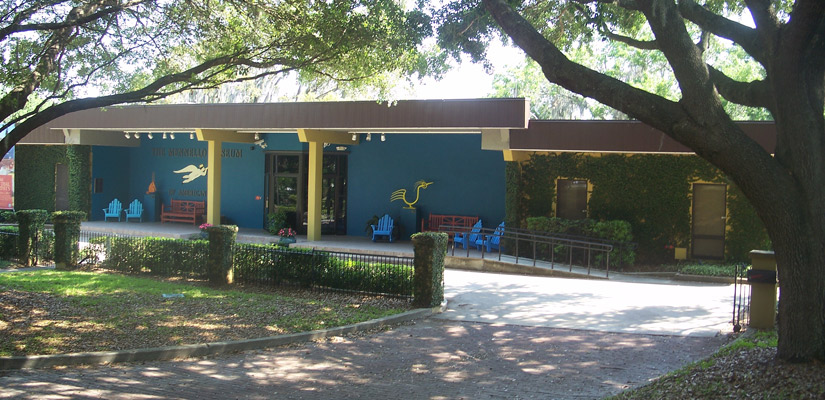 Top 5 Museums and Exhibits in Orlando, Florida
Whether you're a resident, hopeful resident or visitor of Orlando, Florida, you probably know the main attractions: Disney World, Universal Studios, or shopping and dining. However, you may have overlooked a rich undercurrent of museums, learning centers and other educational, historical and cultural experiences. These locations provide Orlandoans and visitors yet another extension of Orlando to know and love. Here is a list of the top five museums and exhibits in central Florida.
1. Orlando Museum of Art
Located in downtown Orlando is the Orlando Museum of Art, or OMA, a nonprofit museum filled to the brim with innovative and transformational art. The art at OMA is ever changing, but many exhibits find their homes for years at this museum. You can check out ongoing events at the OMA like Gallery Talks from Ross Quesnell, the associate curator of education and outreach, 1st Thursdays, Art Adventures, Art Encounters, Art's the Spark, Highlights Tours, Art Night Out, Book and a Look, Art Sandwiched In, Arts Society and Creative Connections. These events and presentations occur at various times throughout the months and year. Don't miss out!
2. The Charles Hosmer Morse Museum of American Art
Louis Comfort Tiffany, the artist and designer known for Tiffany glass and lamps, has his works housed at the Charles Hosmer Morse Museum of American Art. Items like jewelry, pottery, paintings, art glass, leaded-glass lamps and windows and more, including items from his country estate Laurelton Hall in Long Island, are found here. The museum includes other American artists' works, including paintings, graphics, pottery and other decorative art. Most artwork is from the late 19th and early 20th centuries and include Tiffany's chapel interior from the 1893 World's Columbian Exposition in Chicago. If you love art from this time period, be sure to check out the stunning exhibits. There are many fantastic presentations and viewings at the Morse Museum, located in Winter Park just north of downtown Orlando. Are you a film buff? Offerings include film series, private collections and exhibitions, public lectures and films, gallery tours, and the annual Christmas in the Park, a tradition that began in 1979.
3. Harry P. Leu Gardens and Leu House Museum
Arguably the most beautiful location in central Florida, the Harry P. Leu Gardens and Leu House Museum is a 50-acre botanical garden in the heart of Orlando. Donated to the city in 1961 by Larry P. Leu and his wife, Mary Jane, Leu Gardens includes the historical Leu House Museum, a restored 19th century home that chronicles the lives of the numerous families who called it home. Although the home is included on the National Register of Historic Places, you can visit it during one of the daily guided tours.
Afterward, stroll through breathtaking gardens, some of which include permanent exhibits. Exhibits and sculptures include the Mulford B. Foster exhibit, which showcases his abstract works, the Frank Farmer "Flowers for Janette" art piece, and art in the Garden House Welcome Center by Bill Rollo, John Catterall and Chrissie Mervine. Outdoor exhibits also include sculptures commissioned for Leu Gardens, including pieces by William Ludwig, Peter Oftinoski and Bob Winship.
4. The Mennello Museum of American Art
Downtown Orlando is home to yet another museum filled with American art and historical pieces. In Loch Haven Park sits the Mennello Museum of American Art, located in the old Howard Phillips home. Inside the museum is one permanent collection of paintings by Earl Cunningham, and a lakeside sculpture garden that features the Indie-Folkfest at the Mennello Museum event held in February, and the Kids Fringe Festival held in May. In addition to these permanent fixtures, the Mennello Museum is home to many visiting exhibitions and traveling shows. This is an exciting place to visit! Some of the visiting exhibits include Folk Art by Southern Women, the Ceramic World of Sang Roberson, and Mary Whyte: A Portrait of Us. Events sponsored by the museum include Free Family days, Museums on Us Weekends, Opening Receptions for new exhibits and other special events. Check them out on the museum's website or Facebook page.
5. The Orange County Regional History Center
Rounding out this list is a stunning downtown Orlando museum. Located on Central Boulevard is the Orange County Regional History Center, also known as just the History Center. From "Long Way to the Top" - Orlando's hard rock history - to a 400-year historical storytelling with quilts, the museum covers a variety of interests and unique ways to tell the history of the great city of Orlando.
Visit this museum, and travel through three floors that span 12,000 years of central Florida history. Exhibits showcase Florida's natural environment, its first people, a pioneer cracker home, tourism before the age of Disney, cattle and citrus, aviation, an original Orlando courtroom from 1927, African American history in central Florida, Disney's rise to the top, and the road to modern Orlando. What a list! You can also experience lectures, thousands of donated artifacts, photo reproductions and a library with archives, which feature more than 5,000 volumes of material from Florida history.
Be sure to check out other exhibits around Orlando, including the Orlando Science Center, the Titanic Artifact Exhibition and Ripley's Believe it or Not Museum. Orlando is a vibrant city filled with cultural experiences and educational family events -- a great place for young and old alike.
Browse thousands of homes for sale in Orlando, Florida.