Thoughts On Home Value
July 31, 2014
Helpful Hints on Maximizing Your Home Value for Prospective Buyers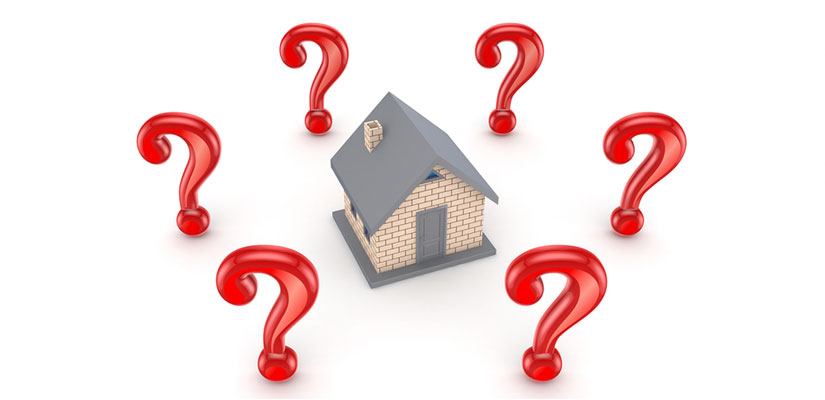 When we're talking about real estate value many people get confused because when the tax assessor shows up you want the lowest possible value ... but when we're looking to sell, of course you want the highest possible price! As a homeowner, the most important number is the price a qualified buyer is willing and able to pay to purchase your home. There are many factors that affect how a buyer perceives the value of your home and what they would be willing to pay. Professional realtors often repeat the three most important factors in buying decisions are 'location, location, location.' That's only part of the picture. With mass transit and the expectation that living in New Jersey you're gonna have to sit in traffic no matter where you live the scope of where a family may live is much broader than it used to be. There are three things that will help improve the value of your home for that ready, willing and able buyer who's on the internet right now looking for a place to live. The first is your attitude, the second is what used to be called 'curb' appeal ... what I now call '360' appeal because it's all about how well your home shows in the 360 degree internet tour - the first time a buyer will get a good look, and the third is functionality, that is how well does your home appeal to the modern family looking for living space that allows for telecommuting, relaxation and entertaining.
You know your home best and any increase in the value starts with you. Of course as great as your home may be to you, it should look even better to a prospective buyer in order to get them interested. Your first step is to work with a professional real estate company with the reach and best practices to deliver the critical advantage of exposure to the maximum number of potential buyers! No matter how much you do to improve the value, it doesn't matter if the potential buyers aren't there to absorb it.
Let me start with a very simple concept, although you own it, have cared for it, raised your family in it and reflected on your best and worst days from within those walls ... once you made the decision to sell, your home becomes a house for sale.
It's critical to keep in mind that a prospective buyer isn't looking to buy YOUR home…they're looking to buy THEIR home. If you search the internet for the best tips to improve the value of your home ... you'll find an endless stream of experts talking about painting, tree planting, cutting the grass and removing popcorn ceilings. And although these are good tips, none of them matters if you don't change the way you view your home ... it's gotta become THEIR home the minute they walk through the open house ... or pull up in the driveway for a walk through.
Now that you're in the right mindset, let's talk about key words and using the right language.
When people hear vintage, it translates to 'outdated'. When they hear cozy ... that's right ... small. Buyers today want to have options. The new generation of home buyers is younger and tech savvy with very high expectations. Roomy, bright, open and conducive to a fast-paced life style are what they want. The space has to allow for the high-def TV to be placed in just the right position for relaxing and entertaining! You don't have to renovate before you sell, but there are things you can do to change the way your house is perceived and maximize the value for the prospective buyer. Many real estate professionals will offer helpful hints that will help you get the best price for your home. There are three main areas where you can focus before you commit to a major home improvement:
Lawn & Driveway. Without spending a lot of money, simple landscaping and maintaining a clean yard will ensure that the buyers first impression will be a positive one.
Organize Closets and Table Tops. A home loses value in the minds of buyers when rooms are cluttered and unorganized. This means closets and areas that display pictures. A crowded closet implies that the home lacks proper space for organization and flexibility.
Bathrooms. New area rugs, toilet seats and faucets can be done inexpensively and will give you the 'biggest bang for the buck'.
There are also three areas where you can spend money and dramatically improve the real and perceived value of your home:
Kitchen. Depending on your budget, new appliances, counter tops and cabinets will be among the most important changes that will translate into a higher offer for your home. Replacing the old vinyl floor with tile is a great step ... but don't use too light a color! Harder to keep clean you can do more to create an impression of an open and larger space with light wall coverings and cabinets. Making sure that the appliances match is also critical. Remember that stainless is popular, but also a chore to maintain. Try open shelving and white dinner plates to make the kitchen more inviting, organized and larger. If you're on a budget and need to prioritize, start with the cabinets, replacing dark doors and/or opening them up completely for better functionality and brightness. Next priority would be to look at your appliances ... in order of importance, stove top/oven, dishwasher and then fridge.
Deck/Patio. How's the deck? Full of splinters and mold? Replace it or sand and stain it. People look for comfortable outdoor living, whether in the city or the suburbs, a spacious, inviting space will be among the easiest ways to increase your value. If you have a patio that's cracked, consider either changing it to flat stone or brick, or covering it with pavers: http://www.familyhandyman.com/patio/how-to-cover-a-concrete-patio-with-pavers/view-all
Floors. If you've got kids and/or pets, chances are your floors have taken a beating over the years. You won't be able to cover those huge scratches in the hard wood with a nice area rug without having the prospective buyer see it and then question other things you may be covering ... get the hardwoods refinished and replace the wall to wall in your heavy traffic areas.

Bill Spadea, host of TV show Chasing New Jersey, is also a licensed real estate Broker and instructor.