The Homes of Beverly Hills, 90210
October 5, 2015
Where the homes of the beloved TV series are located in real life!
It was the summer of 1991 when this popular drama series made its debut on television. There was nothing else like it on the air at the time. Twins from Minneapolis move to Beverly Hills, insert drama here. The plots of the show were fascinating and the places where this fine group of teenagers lived and hung out were nothing short of spectacular. Let's take a walk down memory lane and revisit some of their homes and hang outs – and find out where they were actually located!
Casa Walsh was the home of the all-American Walsh family - Jim, Cindy, Brandon and Brenda. The Walsh family moved into their Beverly Hills home right in time for the twins' junior year. Brenda and Brandon experienced culture shock after their first day at West Beverly High - even the car Brandon drove didn't fit in! The twins made friends easily though - Brandon gravitated toward Steve while Brenda and Kelly hit it off right from the start. In reality, the home was located in Altadena. There were so many happenings at the Walsh house. Who could forget when Brandon and Brenda threw a party when Jim and Cindy were away? Or Mel and Jackie's wedding in the backyard?
Donna Martin finally graduates! Donna was the kind, goofy, fun-loving friend who everyone gets along with. Donna's character had her share of ups and downs but perhaps nothing quite as exciting as senior prom. We can all picture the time when Donna was sitting on her couch after being suspended inside her Beverly Hills home. Felice Martin was not too happy as per usual! Donna's friends all rallied around her after she had some champagne right before prom, got caught, and had to await her fate in her huge home. Brandon and the gang even held a protest in Donna's honor! Gil Meyers was the one who suggested a walk out during final exams! Three very different homes used for filming but perhaps the most memorable one was located in Bel Air.
Dylan McKay was on his own in his lovely little bungalow. Dylan's home had its share of visitors, starting with Brenda, who moved in with him after a disagreement with Jim and Cindy. Though Dylan was mostly a loner and would drive off in his Porsche often, he did welcome an old girlfriend of his father's into his home. Suzanne and her daughter, who turned out to be Dylan's half-sister, stayed in the bungalow for a while before Dylan was scammed into signing over his bank account. Iris McKay, Dylan's eccentric and often absent mother, would stay at the bungalow when she was back from Hawaii from time to time. In reality, the home used in the series is only a few doors down from Casa Walsh in Altadena.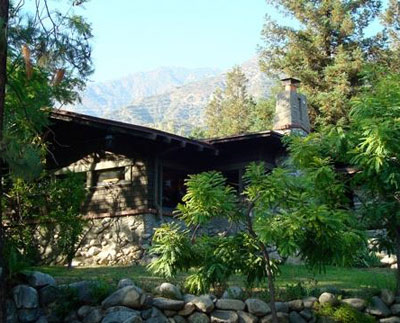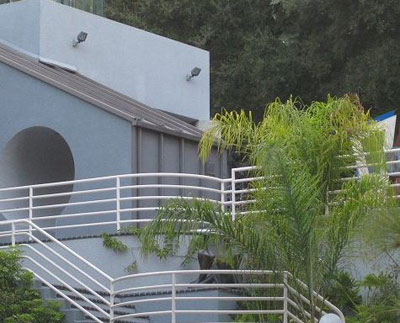 Where do we even begin with Steve Sanders and all of his shenanigans? The series starts out with Steve trying to get over Kelly Taylor. Steve's ethics start out as questionable. Perhaps it was his friendship with Brandon that grounded him. There were quite the good times in the Sanders' home. From studying for the SAT's with Andrea (who could forget the kiss between these two?) to his fashion show in front of the mirror, deciding on what shirt to wear for senior year first day! One of the most unforgettable moments at the Sanders' home was when David Silver drove Steve's precious corvette home and forgot to put the car in gear! "I8A4RE" goes crashing into a parked one! Steve's house was actually in the pilot episode and for the rest of the 10 years that the series ran. The actual home is located in Encino.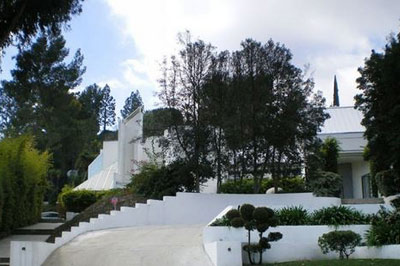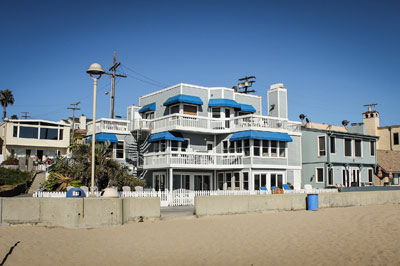 Kelly Taylor, the most popular girl in West Beverly High, lived with her mother Jackie in a contemporary style home. Kelly drove a convertible BMW and had a (giant in the 90's!) cell phone. Kelly was often home alone, left to lounge by her in-ground pool or talk on the phone for hours at a time. Kelly had it all, including dear friends, Donna and Brenda. Kelly was worshiped by the infamous David Silver. While David tried to catch up with this Spring Princess, Kelly was too busy with her friends and living through all of her teenage drama. Much to both Kelly and David's chagrin, Mel Silver (David's dad) and Jackie ended up getting married. Kelly's quiet sanctuary was interrupted with a new family as well as a little sister on the way, all living in the Taylor home! The Taylor home was actually located in Sherman Oaks, not Beverly Hills as depicted in the show.
When it was time for Kelly and Donna to live on their own, they decided that a beach house would be best for them. This home sure had its share of roommates over the years! From Valerie, to Claire, and even David, life was never dull at this home by the beach! The drama and events that trailed these friends certainly found its way to this residence. Donna even brought home a puppy to enjoy the beach life at one point! The scenes were shot at the actual location of this home on Hermosa Beach.
We saved the best for the last. The beloved Peach Pit was a cute retro style diner that was home to all of the 90210 gang, Nat being the homeowner. While Brandon flipped burgers to save money for his Mustang, the gang all gathered around the pit for important events. How about the time they thought that the Walsh family were moving and they threw them a going away party? Or when Brenda filled in for Brandon as Laverne, the sassy waitress who wore a hair net? Anyone recall Color Me Badd serenading Donna at the Peach Pit? Let's not forget about The Peach Pit After Dark where acts like Christina Aguilera and Luther Vandross performed! There were so many good memories at the Peach Pit. Filming location for the Pit was located in Venice.
There you have it. A trip down memory lane thanks to the unforgettable homes of the series Beverly Hills, 90210. If you are feeling nostalgic, you can always search for homes in the 90210 area and reminisce with your friends!