A Cheerful Winter Home
January 15, 2015
Beat the winter blues at home!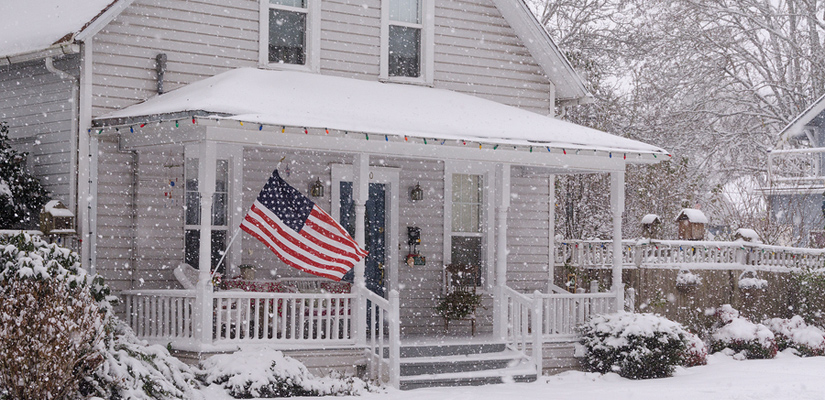 You know the time of year. Days turn dark before you are able to eat dinner. The sky isn't nearly as bright and there are more gray days than we'd like to see. The trees are bare and those smart birds have headed south for the winter. If you're one of those people that battle the winter blues, we have some suggestions for you. There are things you can do at home to brighten up those dark days and get you through to spring.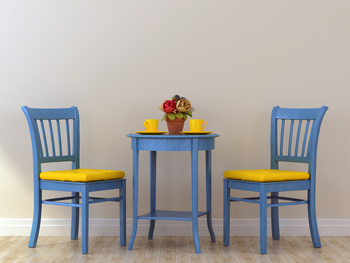 Colorful Accents There's no better way to boost your mood than with something bright and cheery. It's a good time of year to shop as many items are on clearance and spring merchandise is ready to be picked up. Better yet, visit a local antique shop to find that piece of furniture you've been looking for. Grab a wooden table, coffee or dining, and paint it a fun shade of blue. Blue makes us think of the ocean and sky and can often be energizing. Add smaller accents with color, such as a fun red lamp that will add a romantic feel to your space. The possibilities are endless. Happy colorful shopping!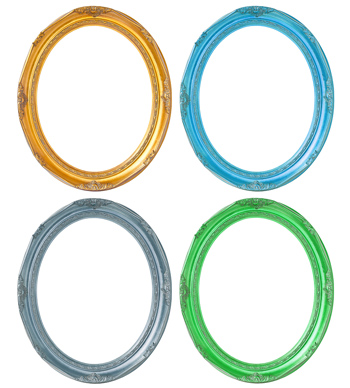 Mirror, Mirror Not only do mirrors add light to a space and encourage those bright feelings - there are styles for everyone! If you already have some mirrors that you love in your home, play around with where and how they are decorating your space. If you have a small living room, try adding mirror tiles to a wall to make it appear larger. Paint the frame of a mirror that you might not be crazy about a nice, bright shade such as yellow to make it more of a conversation piece. Bathroom mirrors probably get the most use. Add some 'window-cling' decal messages to your mirror once a week to cheer every one up. This may actually encourage people to get out of the hot shower on a cold winter's morning.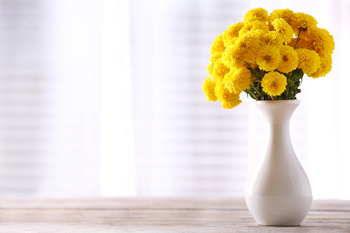 Warm Glow It is always a good idea to update your lighting at home. It may be even better to do this in the winter. Increase your bulb strength in your lighting fixtures. Dust off your overhead lighting, including your ceiling fans, to ensure all available light is coming through. Try those soft pink bulbs that cast a rosy glow for those precious times when you are relaxing on the couch and watching a movie. If you can't wear rose-colored glasses, you can at least appreciate the rosy glow at home and indulge in that warm feeling.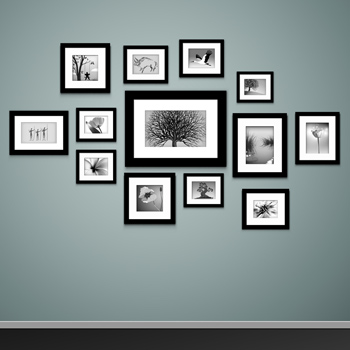 Awesome Art When the kids bring home a colorful painting from art class, frame it! Replace whatever may be hanging on your walls temporarily with a 'seasonal' art gallery. Kids get super creative when it comes to art, and what better way to show off their natural talent then by displaying their masterpieces for all to see? For sculptures and other pieces, make them a focal point on your table. Proudly display the latest rainbow vase on your fireplace mantle. If you're the artist, now is the perfect time to let your creativity shine through. Miss the beach? Sketch your perfect beach day! Longing for the green trees of spring? Grab a canvas and paint your favorite tree. Even if you're not artsy, get out and visit local shops where you might find a treasure or two that would add that life to your home to boost moods all around!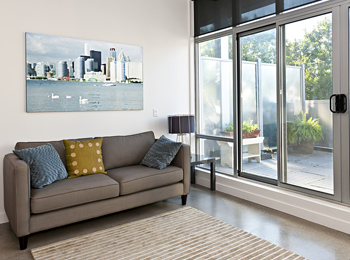 Sun Shining There will be days when the sun is shining (even if it feels like the arctic out there!). Make the most of these days by pulling back your long, heavy window treatments with decorative hardware or a fun piece of cording. Be sure that all windows are clean and streak-free to get all of those beautiful rays coming through. Want to have more fun with the sun? Suncatchers are a fun project to work on with the family. They add character to your home! Does your favorite vacation spot include a beach? Create a beach scene with suncatchers with colors of waves, sand, and sun. You might also strategically place a bean bag chair or cozy rug in a spot the gets a lot of sun. Grab a book and a cup of coffee and enjoy the warmth indoors!