Let the Lights Shine – Indoors and Out!
March 16, 2015
Window Cleaning Tips and Advice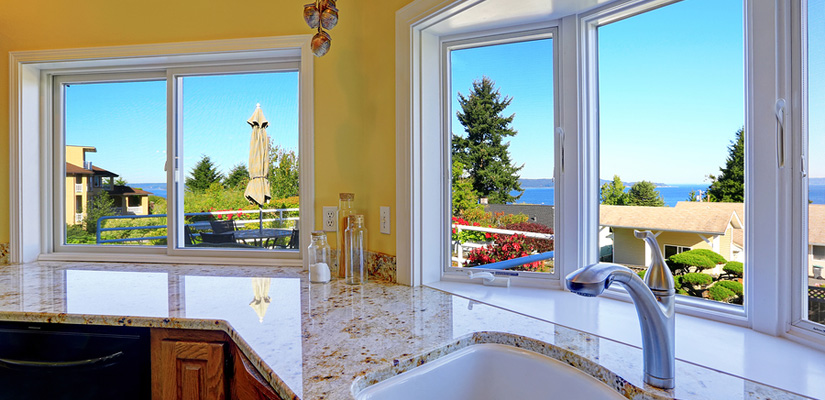 March 20th is the official first day of spring, and with its arrival we can expect more sunshine, longer days and warmer temperatures ahead of us. For homeowners with their house on the market, the brighter days of spring can really help make their home shine by allowing more light to come in and by letting homebuyers see their outdoor areas.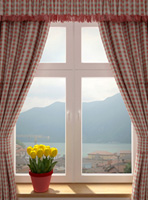 Whether your home is for sale or not, giving your windows a good cleaning - both inside and out - should be a part of every homeowner's annual spring cleaning agenda. While cleaning windows might not be the most exciting chore, it is an easy and low cost way to enhance both the interior and exterior of your home - and one that might pay dividends in the long run if your home is for sale. Click here for an expert's take on how to make your windows shine.
Source: This Old House
http://www.thisoldhouse.com/toh/how-to/intro/0,,20364019,00.html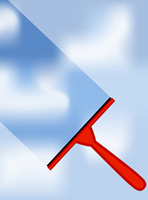 If you are looking for an environmentally friendly alternative to using harsh chemicals for your window cleaning project, have you thought of using lemons? For smudge-free glass with a refreshing scent, try mixing lemon juice, rubbing alcohol and water in a spray bottle. Simply spray it on your windows and mirrors and wipe away with a cloth. Click the link below to see the results!
Source: Ask Anna
http://askannamoseley.com/2013/04/green-cleaning-cleaning-with-lemons/
Skylights are fantastic for letting in plenty of natural sunlight but they don't have the same effect if they are covered in streaks and dirt. If you have any skylights, remember to include them in your task. But, wait a minute. Those skylights can be really high and seemingly hard to reach. If you're wondering what the best way to properly clean them is, click here to find out.
Source: How to Clean Stuff
http://www.howtocleanstuff.net/how-to-clean-a-skylight/
In addition to clean windows, a brighter, gleaming look can be achieved by taking time to clean your light bulbs and fixtures as well. According to the U.S. Department of Energy, dirty bulbs shed 30 percent less light than clean ones, providing a legitimate reason to take the extra time required to give your light bulbs a full cleaning.
It may go without saying, but before you get started with your cleaning, you should always turn off the electricity to the fixture. For bulbs themselves, all that is necessary is a quick wipe down using a dry cloth - such as a dryer sheet - to remove dust and grime. Ceiling fixtures, pendant lights and other glass covers, can be removed and cleaned with either cleaning spray and a microfiber cloth or in warm, soapy water.
If you have motion sensor lights outside, spray some window cleaner on a soft rag and give them a quick wipe. Removing any dirt and/or grime will possibly help prevent your sensors from lighting up too soon, which can lower your energy costs. Another good idea is to use a can of compressed air to clean out additional dirt that may be encased in the brackets and behind the bulbs of your garage lights and driveway lights.
If you have time, dusting weekly will keep the time spent on a deep spring cleaning to a minimum, and help you enjoy a bright, light home all year long. Not to mention that fresh lemony smell!
Learn more about spring maintenance and enjoy this happy season at home!
What would you add?