Retail Therapy in Hickory, North Carolina
June 4, 2015
Some of the best places to shop in Hickory.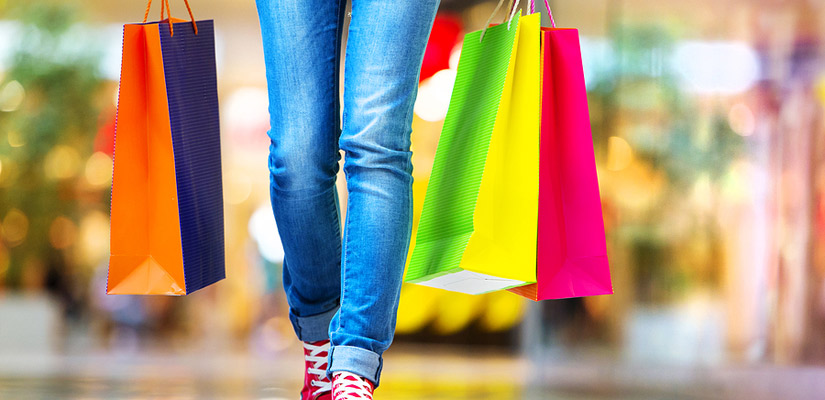 Treat Yourself to Retail Therapy in Hickory, North Carolina
Hickory, North Carolina, offers the convenience of a city, but with small-town charisma and charm. This extends to the shopping options in the area, where you can find mainstream designer labels and small specialty stores and thrift shops. Hickory is a great place to shop because it truly has something for everybody in the stores and markets of this region. When a little retail therapy is just what you need, check out what Hickory has to offer.
Shopping Malls
Valley Hills Mall, on Highway 70 in the heart of Hickory, boasts all of the conventional brand names and retailers and is home to a beautiful carousel and vast trampoline, available to visitors for a nominal fee. The food court offers shoppers typical fare, as well as some ethnic options such as Japanese and Mexican food. Trusted retail icons such as Belk, Dillard's and J.C. Penney anchor the mall, and it is surrounded by parking, both inside and out, so shoppers always find a parking spot when shopping at this convenient venue. Behind the mall property lies several strip-style malls that are home to retail giants such as Best Buy, T.J. Maxx, Old Navy and hhgregg. This area is particularly busy during the hectic holiday season.
Home Furnishings
Hickory has a history of handcrafted furniture. For years, manufacturers of fine wooden furnishings employed many people in the area, although many of the factories and shops have since closed. This heritage is present in the area today, and the Hickory Furniture Mart is a prime example of this. This vast a wide range from the furniture makers, craftsmen and manufacturers of the area. You can find gently used vintage pieces or buy brand-new, contemporary pieces from this one retailer. The store even has an in-house coffee shop, so a visit is always a pleasure and a treat.
Vintage and Antique Shops
Fantastic Finds in Newton and Conover, two towns near Hickory, offers an indoor-flea market vibe with a wide range of nearly 200 vendors under one roof. This company's Conover location is a hop, skip and a jump from downtown Hickory and worth the trip. The boutique-style venue has around 20 vendors offering savvy shoppers higher-end merchandise at very competitive prices.
The Hickory Antiques Mall sits on the other end of Hickory and offers a similar venue with an emphasis on antiques and rare finds. Vendors rent stalls and sell items ranging from collectibles and toys to furnishings and apparel. The beauty of this expansive marketplace is that you never know what you will find as you comb through the uniquely distinctive stalls and booths.
If you are looking to trade or sell something, stop at Pamela's Antiques in Conover, about 10 minutes from downtown Hickory. This shop is a bit of an adventure, with something new and different around every corner. The owner buys gold, jewelry and vintage items at a fair price and pays sellers in cash on the spot.
Thrift Stores
Hickory offers a treasure trove of thrift stores for the shopper who doesn't mind digging a little to find a bargain. The Goodwill thrift store in Conover is a few minutes from Hickory and is definitely worth the time to get there. This store offers "pay what it weighs" pricing, which makes it an alluring alternative to more traditional thrift stores that price merchandise separately. There are several thrift stores across the neighborhoods of Hickory, including Goodwill Industries, Salvation Army and Martha's Bargains, each offering great pricing on used goods, from lamps and furnishings to jewelry and apparel.
Consignment Shops
If you are looking to purchase gently used apparel, stop at the plaza on Highway 70 to visit two local favorites, Style Exchange and Once Upon a Child. These two shops buy and sell high-quality apparel for men, women and children and are located next door to one another in this mall, home to grocery giant Food Lion. Style Exchange offers the best in new and nearly new apparel, shoes and accessories, and you may find such disparate items as designer bags and athletic shoes in the same place. Once Upon a Child offers discounts on gently used kids' apparel, products and toys. The prices are amazing, and the selection is vast. Bring in your own gently used goods to sell for cash or store credit before you poke around the aisles of this awesome children's store.
Home Goods
All of the big-name stores like T.J. Maxx, Tuesday Morning and Pier One are centrally located to the Valley Hills Mall, and Hickory and area are also home to a Wal-Mart Supercenter, Target and Big Lots. When visiting Big Lots in Newton, be sure to check out the Burkes Outlet next door. This is a similar type of store with great pricing on a wide range of distinctive merchandise, from shoes and jewelry to pet products and candles.
Whether you need something specific or just want to get away for a few hours, check out the awesome shopping options. More than just a place to shop, Hickory is a regional center of employment, culture, entertainment, healthcare and education. If you are considering a move here, Hickory, North Carolina, is a great place to find a home for sale.