Buying a Home vs. Renting a Home
February 17, 2016
Take a look at a few of the benefits of owning a home versus renting a home.
The decision to rent or buy a home can be overwhelming. There are many headlines in the news about home ownership. The most popular and beneficial recent story is that mortgage rates are at historically low rates! The average 30 year mortgage rate has fallen to 3.65% (Freddie Mac, February 2016). What exactly does this mean to a buyer? Let's take a look at the benefits of buying versus renting.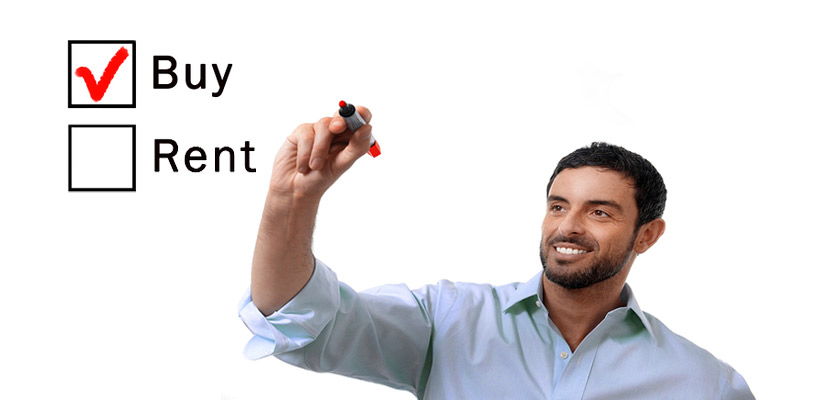 Owning a home is a good investment.
With every payment made on your mortgage, you are building equity. A general rule of thumb - if you plan to live in your home for at least five to seven years, the expenses of purchasing that home are more likely to be offset by increased housing value and accrued equity. We recommend speaking to a Weichert Financial expert to learn more about the benefits and how mortgages and equity work.
Owning a home means it is yours.
While in a rental, painting and decorating may be discouraged, but when you own your home you can make it your own. Be as colorful or as simple as you want. When it comes to home design, you are in control. If the kitchen needs a redesign, you may want it tackle it yourself or select a local contractor. The sky is the limit when you customize your home to your liking.
Home ownership comes with tax deductions.
Renters are unable to reap these benefits. Property taxes as well as mortgage interest are eligible as tax deductions. The IRS will not apply a "capital gains" tax on your profits from the sale of your home, should certain requirements be met.
If you are ready to learn more about home ownership, or simply have some questions, a Weichert Sales Associate in your area will be happy to help! A sales associate will discuss all of your real estate needs. Whether you decide to buy now or six months from now, we are here to help!