Outdoor Activities in Hickory, NC
August 4, 2015
Spend time outdoors in this sprawling community!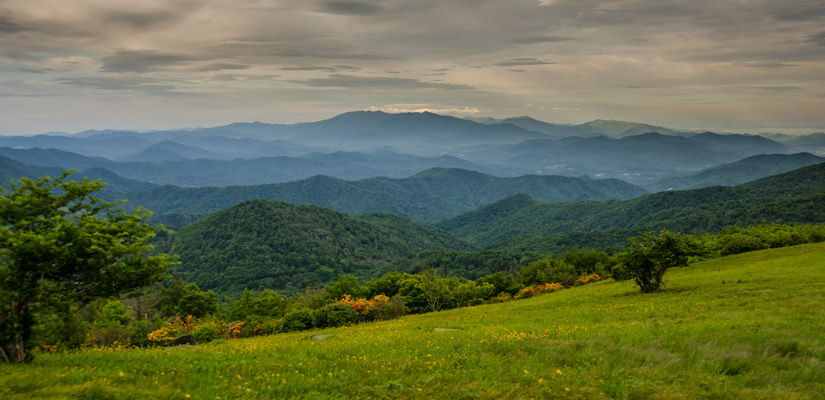 10 Outdoor Activities for Family in Hickory, North Carolina
Hickory, North Carolina, is a sprawling community on the western side of the state that provides easy access to amusements and amenities while maintaining a comfortable, small-town feel. If you're planning a move or vacation in this friendly town, you'll find lots of outdoor activities to keep your entire family entertained. For starters, check out these 10 family-friendly things to do in and around Hickory.
1. Watch a Hickory Crawdads Game
During baseball season, your visit to Hickory isn't complete until you take in a Hickory Crawdads game. This local Minor League baseball team, affiliated with the Texas Rangers, calls L.P. Frans Stadium in Hickory its home field. During the off-season, there are plenty of concerts, games and other events held at the stadium, so something fun is always going on here.
2. Spend the Day Fly Fishing
If fly fishing is your thing, Wilson Creek Outfitters in Morganton offers guided fishing trips, as well as a shop with all the equipment you'll ever need for a day of fishing. The base shop, located less than a quarter-mile from the Catawba River below Lake James, is within an easy half-hour drive to Wilson Creek and Linville Gorge.
3. Zipline
Zipline through a network of 15 interconnected islands in the sky at The Beanstalk Journey Zipline in Morganton. Journey through a life-size Ewok village via a series of sky bridges, or sail from one tree house to the next by zipline. Once your family makes it through the course, you can enjoy other onsite activities to enjoy. Young children can play in the Adventure Playground, while teens and adults participate in a rousing game of Frisbee golf or beach volleyball.
4. Canoe Down the Catawba River
Spend an afternoon viewing aquatic wildlife on a guided tour along the scenic Catawba River by canoe, kayak or tube. The Outpost in Morganton offers guided trips, as well as equipment rentals for your day on the water.
5. Visit NC's Only Historic Site Linked to the French and Indian War
Situated in Statesville, only a few minutes from Hickory, Fort Dobbs is the state's lone historic site associated with the French and Indian War of 1754-1763. Fort Dobbs Historic Site strives to present an authentic glimpse into the past by offering daily tours, demonstrations and historical reenactments. There's no better way to teach your kids about this important piece of U.S. history while having fun at the same time.
6. Take in the View From Baker's Mountain
Baker's Mountain Park offers a diverse network of hiking trails through a natural, wooded habitat only a few miles south of I-40 between Morganton and Hickory. This well-maintained park is a great place for a picnic, barbecue or hike, and on clear days, it provides a glorious view of nearby Grandfather Mountain from the observation platform. The 6 miles of trails range in difficulty from easy to challenging, so family members of all ages can enjoy this beautiful area.
7. Enjoy a Night at the Races
Since 1950, the Hickory Motor Speedway in Newton has kept racing fans on the edge of their seats every Saturday night from March to October. The Speedway offers the best short-track racing in the area, and you can even make an appointment to ride along in a race car with your favorite driver.
8. Sluice for Gemstones
Did you know Hickory is just a stone's throw away from the Gem Capital of the World? The Emerald Hollow Mine at Hiddenite Gems is the only emerald mine in the United States open for prospecting by the public. Hiddenite has over 63 different kinds of naturally occurring minerals and gems, including sapphires, crystals, garnets and amethysts.
9. Go to the Zoo
If you're traveling to Hickory with kids, you must visit Buffalo Beal's Animal Park in Maiden. Buffalo Beal's is a 40-acre animal park where you can get up-close and personal with exotic animals like kangaroos, camels, ostriches and giraffes. Make a day of it by eating lunch at the onsite picnic area and letting the kids run off some energy at the playground.
10. Explore a Working Farm
You can find the Red Wolf Farm in Maiden situated on 55 acres of rolling hills and forestry land in the foothills of North Carolina. This educational farm includes a 19th-century cotton mill and iron forge. Stroll along walking trails through the forest before taking a wagon ride to visit the animals. The farm also has a picnic barn where your family can enjoy a leisurely lunch. Less than an hour from Charlotte, Hickory is one of North Carolina's most affordable towns nestled in the foothills of the majestic Smoky Mountains, and it offers lots of choice in homes for sale. This centrally located community lets residents enjoy the quiet life while residing within easy driving distance from cities like Asheville, Raleigh and Gatlinburg. There is always something to do in and around this lovely town, making it a wonderful vacation destination. Hickory, North Carolina, is an even better place to call home, offering lots of choice in homes for sale.