Ghosts of the Garden State
October 23, 2014
Are you brave enough to visit the places where ghosts roam in the Garden State?
Just in time for Halloween, we bring you the ghosts of the Garden State! From Colts Neck to Flemington, get ready for some haunting tales that are sure to send chills down your spine!
It has been said that Burlington County prison is haunted. This scary structure was built in 1811 by an architect named Robert Mills, who later designed the Washington Monument. The prison was shut down in 1966 and now serves as a museum. This prison's claim to fame was called the "dungeon". This was a maximum security cell with an iron ring in the middle of the floor to which prisoners might be chained. Rumor is that this cell is haunted by the prisoners who spent their remaining days locked up. Visitors have said they could sense that they were being watched, and some have even seen orbs floating around.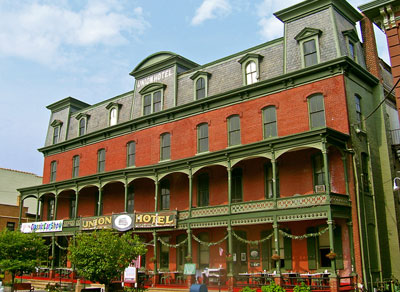 In 1934, during the Charles Lindbergh trial, the Union Hotel in Flemington was home to hundreds of journalists. No one would have thought that years later, the hotel would be occupied by ghosts. You cannot stay at this hotel today but rumor is that there are permanent guests enjoying their stay. A former employee says he was witness to a young girl running about the dining room after closing time. Another reported seeing little patent leather shoes walking up a flight of stairs. Perhaps what is most eerie about this hotel is that not much has changed since the 1950's – the rooms have not been rented out since!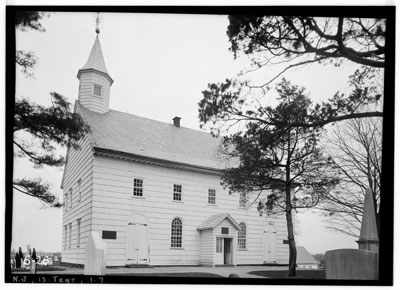 Legend has it that the Tennent Church in Manalapan is haunted. This church played a role in the Revolutionary War and may still be home to the spirits of long gone soldiers. Midnight is the time when people have reported seeing these ghosts. One in particular sits on a pew and cries. Some have seen ghosts walking around the cemetery. The occasional rush of air and door slams have been reported as well. The most infamous ghost is that of a Captain who was hit by a cannonball whose grave still stands in the church cemetery today.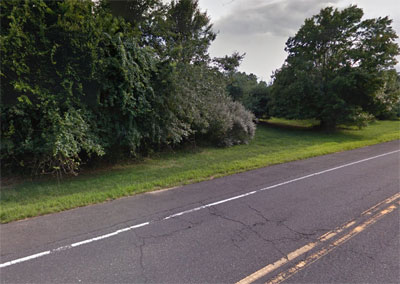 Sometimes it is just a plain old road that has a spooky tale. This particular road is located in Colts Neck. While it looks like an ordinary road with a farmhouse or two along it, visitors have said there is much more to it. There was one report of a young girl ghost appearing on the side of someone's car and just staring in. After a few minutes, the apparition motioned for the scared drivers to follow her. Needless to say, the car took off and when they looked in the rearview mirror, the girl was watching them. Police were notified and drove back to the area, but no young girl was ever found.