Hurricane and Super-Storm Prep
October 20, 2013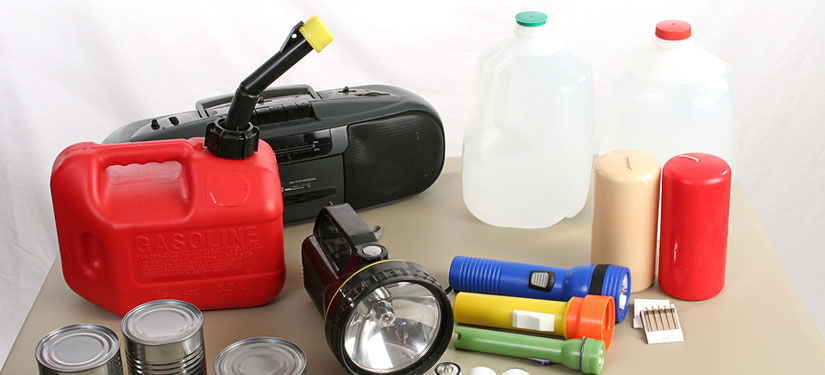 In recent years, hurricanes and superstorms of an increasingly large magnitude have been causing severe damage to areas of the East Coast and Northeast United States.
If you are a homeowner in an area that is at any risk, it is important to think ahead about the things you can do to help protect yourself and your home. If you have not already considered the steps you would take to prepare your home, now is a great time to do so. Here are some useful tips to help prepare yourself for the next severe weather system:
Assemble a disaster supply kit: Keep in mind that your home could be without power for several days or even weeks in the event of a severe storm. Such a kit should include bottled water, nonperishable food items, medical supplies, batteries and flashlights. Limit the use of open flames whenever possible.
Relocate outside furniture and other objects: Even the heaviest of items could be in danger of shifting, falling or even blowing away in the event of high winds. Move whatever items you can indoors, and take whatever measures you can to insure that items you cannot move inside have been secured.
Fuel up: Try to make it to a gas station before the hurricane or superstorm is imminent. This way, you will be prepared if gas stations are without power or gas for several days following the storm. Also, you will be ready to evacuate immediately if you are told to do so.
Evacuate: If government officials order an evacuation, do not hesitate until it is too late to do so. After evacuating, do not go back home until local officials say it is safe. If you don't need to evacuate, be sure to stay indoors during a hurricane or superstorm.
Don't be fooled by a break in the storm: If there is a pause in the wind and precipitation, it could be the eye of the storm. The winds and precipitation could return to dangerous levels within minutes.
Stay informed: Monitor both television and radio for weather updates and stay in touch with your neighbors about evacuation orders. If you lose power, try to have a battery-powered radio on hand. These can be purchased at most department stores.
Keep phone lines open: Refrain from using the phone except for an emergency so the phone lines can stay open for others. This will also leave the line open in case a friend or family member needs to call for assistance.