A Tour of Hickory Wineries
June 18, 2015
Wineries you can visit during your stay in Hickory.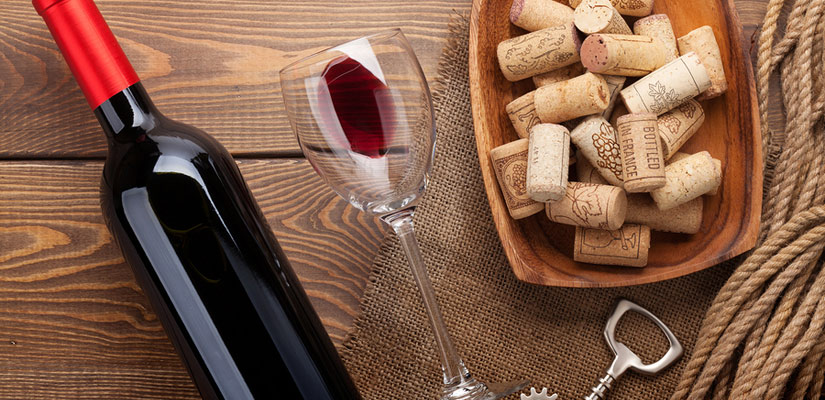 Fine Wines and Great Times Await in Hickory, North Carolina
When it comes to wine, few areas combine the quality, charm, and variety like Hickory, North Carolina. Centrally located to many of the area's finest wineries and lauded vineyards, Hickory is a popular place for wine aficionados. The Muscadine grape is native to the eastern North Carolina region, and many of the wineries in the area use these grapes in both dry and sweet preparations. Their distinctive wines are always worth the trip. Some must-see wineries and vineyards in the Hickory area include the following establishments.
1. Southern Charm Winery, Lincolnton
Southern Charm Winery, a mere 10 minutes from downtown Hickory, is a quaint, charming winery offering daily tastings and distinctive varietals. This particular winery maintains a presence at the area wine festivals and events, exhibiting its wines at such venues as the fall Apple Festival at Lincolnton to the springtime Great Grapes event in Cary. Visitors will enjoy the proximity of this winery to Hickory. Don't forget to make a stop at the on-site gift shop for unique gift ideas, wine accessories and food items.
2. Woodmill Winery, Vale
You will feel pampered and appreciated at the Woodmill Winery, which offers its own distinctive line of North Carolinian wines for visitors and guests. The rural setting is home to the renowned Muscadine grape, a regional favorite used in local wine making. The Woodmill Winery is a great venue for your wedding or special event, and it offers catered rentals in a picturesque environment. Vale is approximately one-half hour from downtown Hickory, which makes it an ideal spot for a weekend tour or a specialty tasting.
3. Dennis Vineyards Winery, Albemarle
For a taste and a tour of a working winery and vineyard, visit Dennis Vineyards Winery in Albemarle, open seven days a week for tastings. There are tours of the facility on Saturday or during the week by appointment. This beautiful vineyard is the realization of a dream envisioned by the proprietors in the 70's- and it boasts some of the area's finest Muscadine vines. Plan to take a weekend to travel to this idyllic country setting, sample some wines in the tasting room, and enjoy the mountainous views. The winery offers space rental for weddings, festivals, events and special occasions, in addition to the daily tasting room hours.
4. Rocky River Vineyards, Midland
Just an hour and a half away from Hickory is the Rocky River Vineyards in Midland, North Carolina. This breathtaking property is home to 45-acres of vineyards, particularly specializing in the sweet Muscadine grape, a benchmark in North Carolina wine-making. This establishment is closed on Mondays, but it offers tastings and panoramic views six days a week. The Rocky River Vineyard produces its own wine with a butterfly motif on the bottle, which also represents the natural surroundings of this beautiful property. Join the owners for one of their seasonal festivals, holiday open houses or stomps.
5. Old North State Winery and Brewery, Mount Airy
When visiting the Mount Airy region of the Carolinas, be sure to plan a stop at the Old North State Winery. This unique venue offers both an on-site winery and a brewery, for those beer fans in your party. Tastings are widely available, and there is an on-site delicatessen to curb any hunger-pangs during your visit. Located an hour and a half northeast of Hickory, this establishment offers far more than wine; live entertainment, happy hour tapas and private party rental spaces are also found here. The Old North State Winery and Brewery is open seven days a week, typically offering guests around a dozen varietals for tasting.
6. Biltmore Wines, Asheville
For thirty years, The Biltmore in Asheville has been offering tasty varietals from their 8,000-acre vineyard for guests and wine connoisseurs. This local landmark is located west of Hickory, approximately an hour from downtown. The cost of admission to this regal attraction provides you with tastings in the old Dairy Barn, which is now home to the on-site winery. Wines, from dry to sweet and aged to sparkling, are sampled on-site, overlooking the majestic grounds of Antler Village. The wines are also available to purchase for visitors who want to bring some home. For something a bit different, visit the Biltmore for specialty tastings, offered for an additional fee. Some themes to these tastings include sparkling sampling called "Biltmore Bubbles," a "Vine to Wine" tour and premium tastings of special varietals.
7. Treehouse Vineyards, Monroe
For a relaxing day among the Muscadine vines in Monroe, North Carolina, visit the Treehouse Vineyards, approximately an hour and a half southeast of Hickory. This lovely, natural setting is home to rolling fields and horses, which makes it a great place to plan an afternoon picnic or a weekend tour. Tastings are offered daily every hour, with tours offered Fridays and Saturdays for visitors. This scenic winery offers live music after the 6 p.m. Saturday evening tasting for guests. There are two distinctly different tree houses available for hourly rentals to enjoy a bottle of wine with friends, or to stay overnight.
Take some time, or plan a getaway, to the area's most talked-about wineries and vineyards. The gentle rolling hills of North Carolina and the picturesque Blue Ridge Parkway are the perfect settings for a tasting weekend, with some stops to these top-notch establishments. Don't forget to pick up a bottle of the varietals that appeal to your palate, as a souvenir and reminder of the experience! Hickory is located in the heart of wine country, and you just might find yourself unable to leave this gorgeous land. Discover your home in Hickory, North Carolina.