New Jersey's President
April 20, 2015
Grover Cleveland and his Legacy in the Caldwells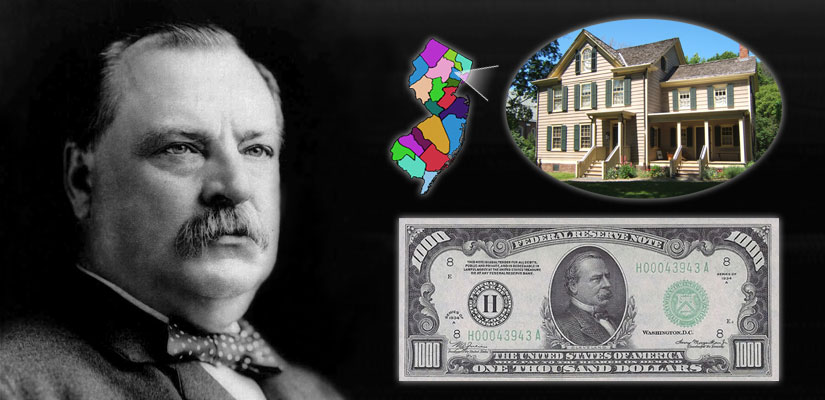 New Jersey has birthed numerous people who have influenced culture, business, science, sports and politics. Aaron Burr, Bruce Springsteen, Michael Douglas, Steve Forbes and Shaquille O'neal all hail from the Garden State originally. However only one New Jerseyan has become leader of the free world, Grover Cleveland the 22nd (and 24th) President of the United States.
Grover Cleveland is one of the more unique people to serve as president. He is most famously known as the only president to serve non-consecutive terms. Cleveland defeated James Blaine in the 1884 election. In one of the stranger elections in U.S. history, Cleveland lost the election of 1888 to Benjamin Harrison despite winning the popular vote. This was only one of four elections when this occurred. Cleveland would go on to defeat Harrison in 1892 becoming the only president before or since to return to the White House after losing a re-election.
Cleveland was also one of only two presidents to get elected having never been married. The other was James Buchanan who never married. Cleveland did find love during his first term. Cleveland is the only president to get hitched in the White House, marrying Frances Folsom who at 21 is the youngest first lady in U.S. history. Frances famously told White House staffers not to change the furniture after Cleveland lost reelection as she and Grover would be returning in four years.
Also unique to the Cleveland presidency is his birthplace. Cleveland is the only U.S. president to call New Jersey his home state. Cleveland was born in Caldwell, New Jersey. Cleveland spent the first four years of his life in the Garden State before his family moved to New York.
Commemorations as the home town of a U.S. president are found throughout the Caldwells. Cleveland's childhood home is now a museum in Caldwell. More than 6000 people visit the location which is now a designated historical site. Caldwell youngsters attend Grover Cleveland Middle School. Nature lovers and fitness enthusiasts can head over to Grover Cleveland Park on the border of Caldwell. Perpendicular to the park is Cleveland Rd. also named after the President. Over in West Caldwell you can find Grover Lane. If you're looking for a one or two bedroom apartment in Caldwell you can find a place in Grover Cleveland Apartments.