Grilling Safety Tip
July 7, 2014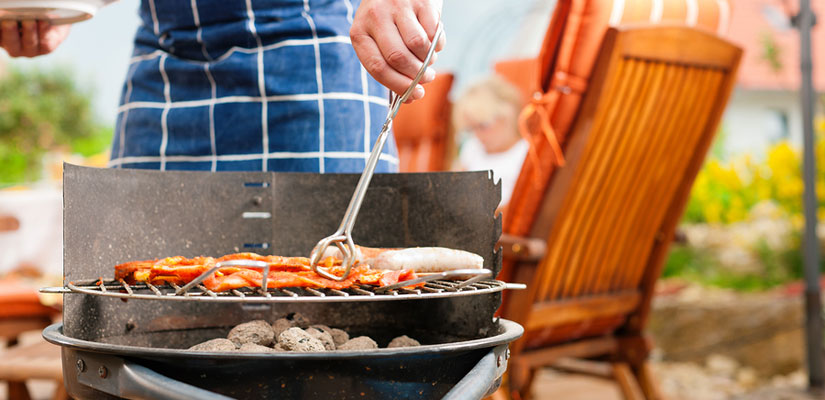 While the summer is an especially popular time associated with grilling, many people choose to use their grills year-round.
As with indoor cooking, it is important to keep safety in mind when using your outdoor grill. Fire departments respond to thousands of house fires per year that involve grills and hibachis. Follow these grilling safety tips in order to avoid a safety hazard:
According to the Consumer Product Safety Commission, a grill should only be used outdoors, and should be situated no less than ten feet from your residence. Additionally, keep children and pets away from the grilling area to help prevent accidents.
Never grill on a flammable surface such as plastic, which can catch fire or melt. Even when on a non-flammable surface, you can protect yourself and your property further by placing a heat-resistant pad or splatter mat beneath your grill or hibachi.
Do not wear loose clothing and aprons, which can catch fire.
Never use lighter fluid on hot charcoal briquettes, as it can cause them to become explosive.
Remember to rinse and wipe down your grill's grates after cleaning with a wire brush. Wire bristles can break off and become absorbed in food in the future, causing health problems.
Happy grilling!