The Least Original Addresses in America
November 25, 2014
Addresses from around the country that took no thought at all.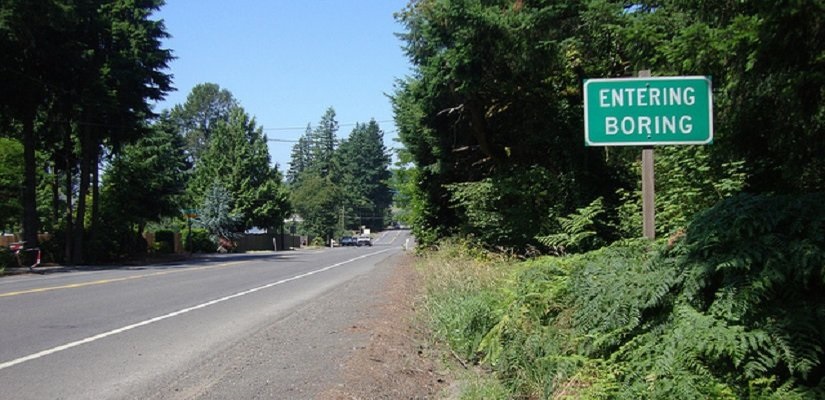 Places like Lebanon TN (Tater Peeler Road) and Buena NJ (Unexpected Road) have brought fame to their tiny towns with outlandish street names. But for the most part street names are pretty unoriginal. Main Street. Park Ave. First Ave. Every town seems to have at least one of these. Today we bring you addresses from around the country that took pretty much no thought at all. We present the least original, most redundant addresses in America.
Kansas Ave in Kansas City, Kansas - Beginning at the Missouri border, Kansas Ave is a multi-lane road that goes east/west through most of Kansas City, Kansas. For some real redundancy, at 3 points you can cross the Kansas River on Kansas Ave in Kansas City, Kansas.
Minnesota St in Minnesota City, Minnesota - With only 204 residents, maybe there simply weren't enough people to come up with more original names. Besides Minnesota St there is also Dakota St, Michigan St and Iowa St. It seems like city planners in this great little city looked at a map of nearby states and called it a day.
California City Blvd in California City, California - The 10+ mile California City Blvd stretches from barren desert into the city center. The end of the Boulevard features the city's beautiful Central Park and golf course. Sadly there is no California Pizza Kitchen on this street.
Jersey Ave in Jersey City, New Jersey - Jersey Ave starts at the northernmost part of Jersey City changing from Newark Street, which oddly isn't in Newark. Riding Jersey Ave from top to bottom will give you a great tour of the city, rounding Hamilton Park and leaving you at a foot bridge that goes to Liberty State Park.
Oklahoma Ave in Oklahoma City, Oklahoma - While sporting a dull name, there are good times to be had on Oklahoma Ave. The half mile road is dotted with numerous bars and breweries. It's also less than 5 minutes from the Oklahoma Thunder's arena. To confuse things even more it isn't even the only Oklahoma Ave in Oklahoma City, with another less than 20 minutes away.