Stars of Orlando
June 16, 2015
Celebrities who reside in the Sunshine State.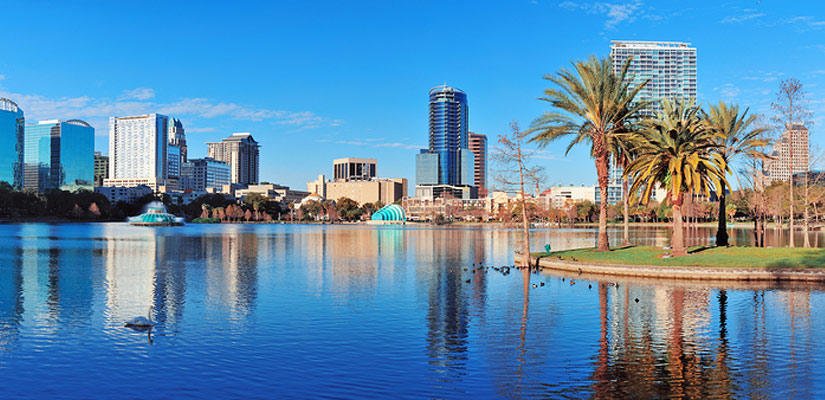 Two Sports Stars and One Comic Who Call Orlando, Florida Home
Orlando's tropical climate brings year-round warm temperatures for the "Orlandonites" who call it home. Situated minutes away from Walt Disney World and many other world-renowned theme parks, Orlando has golfing, tennis and other outdoor activities galore. Thanks to the warmth, it is never too cold to enjoy these Florida perks. No wonder so many of the world's rich and famous have come to buy homes in this gem of a city. If you're planning on moving to Orlando, Florida, just look at some of the people with whom you'll be rubbing elbows.
Cortez Kennedy: Ex-NFL Defensive Tackle
Ex-NFL player and Orlando resident, Cortez Kennedy, hit it big when the Seattle Seahawks drafted him as a defensive tackle in 1990. The 1989 All-American College Hall of Fame athlete had an epic 11-year career. He played 167 games for Seattle and made 668 recorded tackles, 3 interceptions and 58 sacks. He is now seen as one of the top defensive tackles to play in the NFL. In 2002, Kennedy announced his retirement from the NFL.
At the age of 46, the Hall of Fame athlete is currently enjoying a comfortable life at his beautiful home in an Orlando, Florida golf community. He moved here with his daughter so she could enjoy the numerous education opportunities Orlando has to offer. This helped remove her from her father's hometown, where she would forever be in his great shadow.
According to a recent New York Times article, Kennedy loves taking his friends on a tour of the Orlando golfing neighborhood he calls home. He'll load you up into a golf cart and proudly show off the homes of his neighbors, including the likes of retired coach Lou Holtz, Senator Bill Nelson and pro golfer Ian Poulter. Kennedy gives a friendly wave to everybody he passes.
Arnold Palmer: One of the Greatest Professional Golfers in History
Arnold Daniel Palmer is seen as one of the best golfers to ever grace the fairways and putting greens. His nickname is "The King" and a tasty non-alcoholic beverage consisting of iced tea and lemonade was named after him. Where does The King keep his winter castle, you might ask? In Orlando, Florida, of course, where some of the best year-round golfing in the world can be found.
During his career, Arnold Palmer won countless golfing competitions on the Champions Tour and PGA Tour. One of the reasons Arnold Palmer has become a household name is because he was the first athlete to become a TV sports celebrity in the 1950s. Palmer's humble and approachable demeanor helped change the idea that golf was just for the world's elite, and this transformed the sport into something that working and middle class men and women could enjoy. In 1974, he was honored as a member of the World Golf Hall of Fame, and in 1998 he was given the PGA Tour Lifetime Achievement Award.
Palmer lives at the Bay Hill Club & Lodge during the winter months. According to Golf Vacation Insider, he is there most days in the wintertime. If you want to meet him, rest assured; he's extremely approachable!
Carrot Top: The Best Prop Comic in the World
Carrot Top, whose real name is Scott Thompson, is a world-famous stand-up comedian. You have probably seen him on television, or performing in Las Vegas with his wild red mop of hair. The actor is most famous for his self-deprecating humor and prop-based comedy routines. He also hails from Rockledge, Florida, and attended Cocoa High School and Florida Atlantic University. These days, Carrot Top lives in the luxurious Orlando suburb, Winter Park, in a gorgeous three-bedroom waterfront property.
If you are a member of the Winter Park and Downtown Orlando YMCAs, you will probably bump into Carrot Top in the weight room, where he likes to pump iron. He'll introduce himself as "Scott," and you'll soon find that he is one of the most normal, down-to-earth people you've ever met -- in stark contrast to his crazy hair and zany stand-up routines. You might also catch a glimpse of him walking down Winter Park's beautiful Park Avenue, perusing some of the best of Florida's luxury boutiques, name-brand stores and gourmet restaurants.
Do You Dream of Living in Florida, Too?
There's a reason why Florida has a reputation for being the most popular retirement destination in the United States. It's green all the time, it never gets too cold and you can play golf all year long. Plus, the beaches are spectacular. Who wouldn't want to live here? It's no wonder that an ex-NFL player like Kennedy, after years of financial success and hard work, chose to make Orlando his home.
If you're dreaming of moving to Florida -- regardless of whether it's time to retire or you just want to spend your life in the sunshine -- it's not a pipe dream. There are many areas of this great city where you can shop, dine, golf or meet down-to-earth celebrities. Browse thousands of Orlando real estate listings and find the dream home you are looking for!.