Explore Hickory North Carolina
May 28, 2015
Hickory is home to plenty of things to do and see!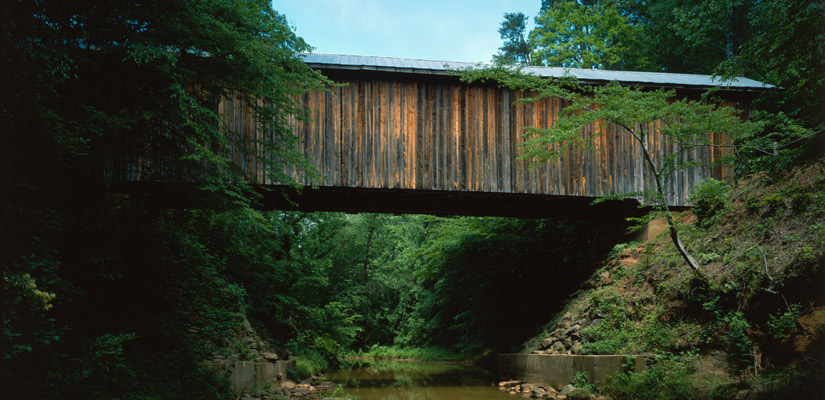 Strap on Your Exploring Shoes in Hickory, North Carolina
Hickory, North Carolina is home to a plethora of interesting sites that both locals and visitors will enjoy. Regardless of whether you're a local resident or just planning to visit Hickory, there are guaranteed delights in store when you explore this gorgeous land. Here is a list of nine outstanding places to experience.
1. Baker's Park
Baker's Park, also known as Baker's Mountain Park, is a pet-friendly park home to rare plant life and wildlife. It is located at Catawba County's highest elevation point and features an array of picnic shelters and grills available for your family get-togethers and other special events. This Hickory park has a gazebo at its mountain top and over five miles of walking trails. Some areas are also ADA accessible. Head on over to the park, since it's open year round, except for December 24 and 25. Hours vary according to the season, but you'll never notice with all those gorgeous plants to admire!
2. Bunker Hill Covered Bridge
Bunker Hill Covered Bridge is an engineer's dream. Registered as a National Civil Engineering Landmark in 2001, it is one of two original covered bridges still remaining in the state of North Carolina. Are you a fan of wooden bridges? You'll love the Bunker Hill bridge, which is the sole example of the Improved Lattice Truss, patented by General Herman Haupt. Bunker Hill Covered Bridge is fantastic to explore, and it has most of its original architecture. Check out the roof that spans over 90 feet in length! According to the Catawba County Historical Association, Bunker Hill Covered Bridge is open from sunrise to sunset.
3. Glenn C. Hilton Jr. Memorial Park
Pet lovers adore the Glenn C. Hilton Jr. Memorial Park, with its variety of shelters to host family gatherings and picnics. What makes this park unique? All of the shelters are located near a peaceful, natural stream. The park offers you two playgrounds, clean rest rooms, a memorial garden and a lighted walking trail. Glenn C. Hilton also has an 18-hole disc golf course, canoe launch and horseshoe pits, for those of you who live for the thrills! The memorial park is open year round from 7 a.m. until 8 p.m. during fall, winter and spring months, and 7 a.m. until 9 p.m. during the summer months.
4. Harper House
The gorgeous Queen Anne style Harper House was built in the late 1880s, and you can take your family there during regular museum hours. The house was built by Daniel Webster Shuler and was later owned by Finley Gwyn Harper. The Harper House museum showcases the historical heritage of Hickory, North Carolina and depicts the life and lifestyle of the Harper family. The house has amazing architecture, and according to the Catawba County Historical Association, the Harper House possesses "the finest Queen Anne interior styling in the entire state." To tour the Harper House, you must call in advance to secure a time for a tour. Don't delay!
5. Hickory Optimist Park
The Hickory Optimist Park features basketball courts, concession stands, a playground and softball field. Picnic shelters are furnished with tables and grills. The park is open year round from the hours of 7 a.m. until 9 p.m.
6. Houk's Chapel
Houk's Chapel is a one-room church that was built in the late 1800s. It is one of Hickory's oldest standing worship buildings and is registered as a historical landmark; it was also used as a school house. The church was restored and preserved in 2004 and is open to the public for tours. Are you or someone you know getting married? Houk's Chapel can also be rented out for weddings and other special events.
7. Hunger Games "Unofficial Fan" Tour
The Hunger Games were filmed in some of the most beautiful places of North Carolina, including Hickory. The Hunger Games tours are hosted at the historical Henry River Mill Village site. Although the tours are "unofficial," they provide excitement and wonder among fellow Hunger Games fans, since you'll technically be on location at one of Hollywood's most successful presentations. The tour includes jaw-dropping scenery, delicious food (there is lamb stew!) and even a Hunger Games archery simulation. The tours are conducted in small groups and take approximately two hours to complete. Tours are held on Saturday and Sundays from 11 a.m. until 1 p.m. and 3 to 5 p.m. To attain tickets for a tour, you must preregister.
8. Olde Hickory Brewery
The Olde Hickory Brewery is located in one of Hickory's historical landmark buildings. The brewery hosts educational tours where you can learn how beer is made. Bottoms up!
9. Propst House
The Propst House is a Second Empire-style cottage that was built in 1883 by J. Summie Propst. The house is considered a historical landmark due to its rich architecture and history. The Propst House is now a museum, and visitors can learn about life in the late 1880s and the Propst family. You can visit from March through December, but tours are by appointment only.
Hickory is awash in fascinating sites and historical landmarks. From beautiful parks and gardens to well-preserved 19th century buildings, Hickory, North Carolina is ready to welcome you home.