Earth Day 2015
April 21, 2015
Celebrate Earth Day by Getting Your Home into Energy Efficient Shape!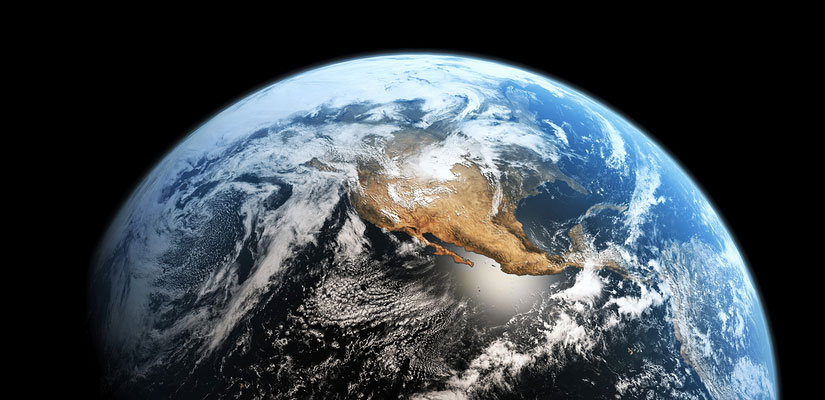 Today, the global observance known as Earth Day turns 45! Earth Day is celebrated in over 190 countries and has helped citizens all over the world take notice of various environmental issues. From planting trees to recycling, Earth Day is a great way to do something good for our home (the earth). If you can't partake in a local Earth Day celebration, maybe take some time to look at your own home to see if you can whip it into energy efficient shape. With a multitude of options, here are a few that we like.
You can reduce energy loss in your home by up to 10 percent by sealing window and door drafts with caulking and weather stripping. It also pays to turn off electronic devices like video game consoles, cable boxes, laptops and cell phone chargers when not in use.
Be smarter about how and when you use your major appliances. Run the dishwasher and washing machine only when you have a full load, and consider hanging your clothes to dry rather than using the dryer. In addition, you can save more on your bills by washing your laundry in cold water whenever possible, setting your machine to the shortest wash time and skipping the extra rinse cycle.
Program an electric thermostat to raise the temperature in your home while you are at work. This helps to avoid using energy when you don't need it. You can also keep your cooling costs down by closing your blinds and curtains during the day to block heat coming through your windows.
Another great idea is to schedule a home energy audit, which is an inspection of your home that will tell you where you are possibly losing money and energy. During the audit, a trained professional will inspect for leaks in windows, check to see if the furnace is working properly and examine the home's duct work. For more information, click here:
http://energy.gov/public-services/homes/home-weatherization/home-energy-audits
Remember, Earth Day is not just a celebration of energy efficiency, it is also a day to remind people that we need to take care of our only home, the earth.
What are you doing to commemorate Earth Day?