Best Home Devices from CES 2015
January 11, 2015
The Future of Home Gadgets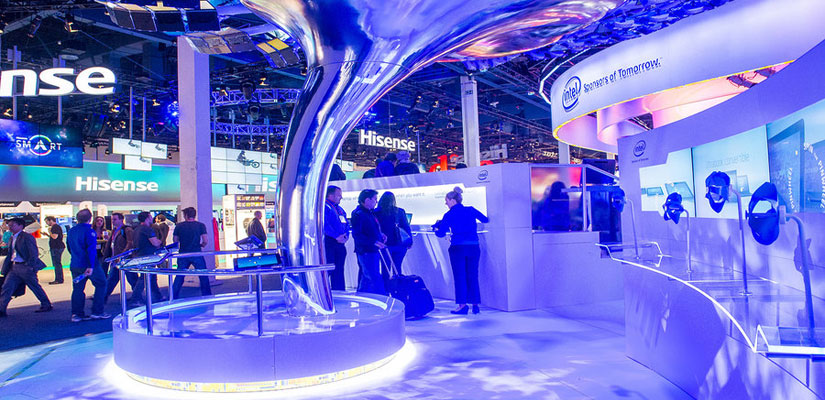 Every January the electronics world descends on Las Vegas for the Consumer Electronics Show. One thing that is clear from the recently finished 2015 show is that connected/smart devices are here to stay and will be in your home before you know it. Electronics manufacturers are building every device imaginable with internet connectivity allowing gadgets to learn behaviors, talk to one another and automate tasks. We searched for all of the best products for your home and came up with our 7 favorites from CES 2015.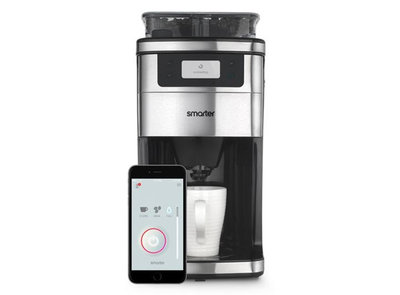 Smarter Wi-Fi Coffee Machine - The coffee pot might seem like the last device in your home to need WiFi but this device's connectivity allows for some pretty great functionality. You'll be able to grind coffee beans and start a brew via smart phone app from anywhere. If starting the brew from bed once you get up isn't good enough, you can put it on a timer and set a phone alarm to wake you up precisely when it is done. It can also detect when you get home and offer to welcome you with a fresh pot.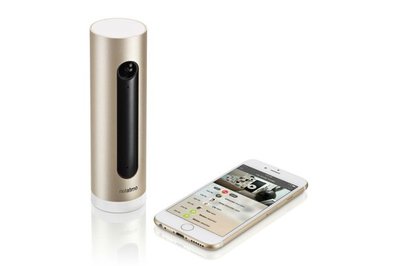 Netatmo Welcome Security Camera - While connected home security cameras are nothing new, Netatmo stepped things up with face recognition. With this functionality, users can set up alerts based on individuals. Only want to be alerted when your youngest child gets home from school? Want alerts if your oldest child is getting home after curfew? Want to know only when unfamiliar faces are in your house? Netatmo Welcome's facial recognition will make alerts like that all possible.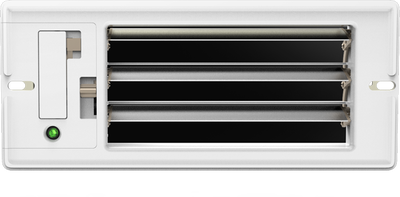 Keen Home Smart Vent - Gadgets like Nest are focusing saving money on heating and cooling with a smarter thermostat. Keen is approaching this problem from a different angle. The Keen Smart Vent allows a user to open and close their HVAC vents with a smart phone app to focus heat or air on only the rooms people are in. Keen claims proper usage will save users 10-15% on their heating/cooling bills.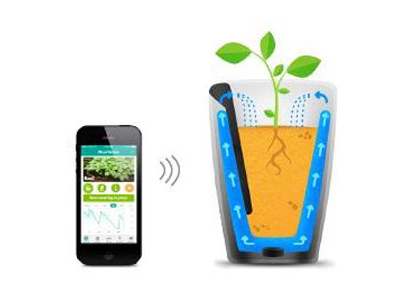 Parrot Pot - The Parrot Pot smart planter can make life a lot easier on people with less than green thumbs. The pot can sense moisture levels, amount of sunlight, temperature and fertilizer levels. The pot also connects with a plant database to alert you to a specific plant's needs.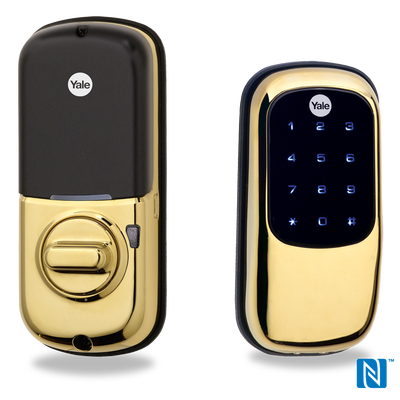 Yale Keyless Door Lock - Keyless locks aren't entirely new, but Yale's offering is one of the first to use near-field communication (NFC) as an unlocking method. Using an NFC equipped smartphone, users can gain access to their home with a simple tap of the phone on the lock. Running late and have visitors waiting at your home? Send them a temporary digital key and let them tap their way in until you get there.
LG Twin Wash - With the LG Twin Wash, you'll never have to wonder whether a load of laundry is done. Its WiFi connectivity means users will never be more than a phone glance away from knowing what's going on with their wash cycle. Besides the smart functionality the twin wash features the ability to do two loads at once utilizing an additional pull-out unit.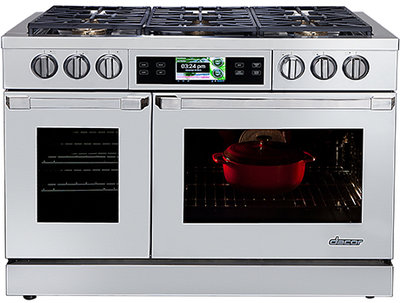 Dacor Discovery IQ Range - While the Dacor IQ line of ranges offer a slew of great technology, it will help with one of people's greatest fears . . . leaving the home with the oven or stove on. Being able to check and turn off an oven from anywhere in the world will give owners great piece of mind. Besides that they will be able to set and check temperatures, turn on lights and set timers all by voice via phone app. The IQ also comes with an embedded tablet to help novice chefs with step-by-step cooking instructions.