6 Homes for Baseball Die-hards
September 22, 2014
Incredible residences perfect for baseball fanatics.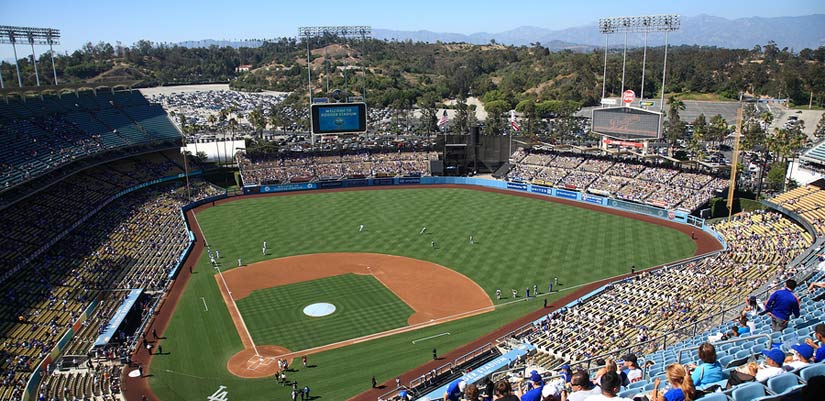 There are a few recent property developments that offer truly incredible experiences for the most diehard baseball fan. With baseball season winding down we feature 6 living spaces perfect for baseball super-fans.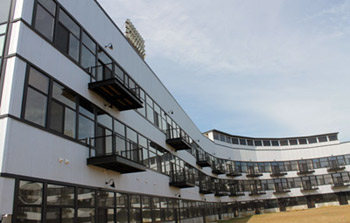 Stadium Lofts, Indianapolis - Home to the Indianapolis Indians from 1931-1996, Bush Stadium has been converted to one and two bedroom lofts ranging from $800 -$1250/month. Before integration, Hank Aaron made a name for himself here with the Indianapolis Clowns. The stadium was also used for most of the game shots in the 1988 film "Eight Men Out."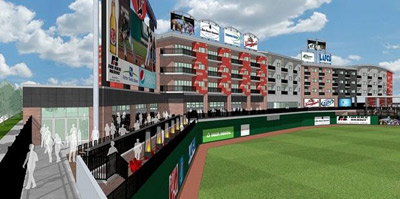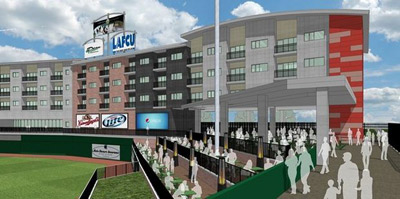 The Outfield, Lansing - Lansing Michigan residents could soon find themselves living within the outfield wall of Cooley Law School Stadium. Owners of the Lansing Lugnuts have proposed "The Outfield" which calls for a 4 or 5 story building with 80-100 apartments that will wrap the entire outfield. Hopefully they come with strong windows. Nothing like a baseball crashing into the dining room to ruin dinner.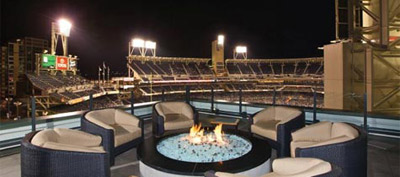 The Legend, San Diego - This 23 story condo opened in 2007 and has one of the best stadium views there is. The Legend is actually sitting on Petco Park stadium property. Units on the east side of the building above floor 7 have direct views into Petco Park for all Padres games. A 7th floor terrace and rooftop deck can accommodate the other building residents on game days. Depending on view and amenities, units in the Legend range from $500k - $1m.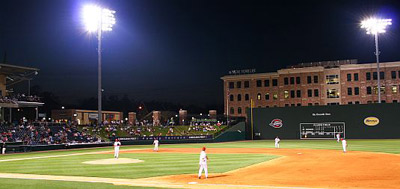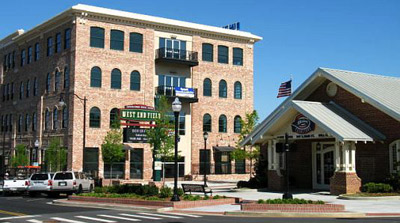 The Field House, Greenville - Half of the residents at the Field House in Greenville, SC have a view overlooking West End Field, home of minor league baseball team the Greenville Drive. Even if you don't have one of the pricier units, all residents share a large community terrace overlooking the park. The 1 and 2 bedroom units are priced from $240k - $425k.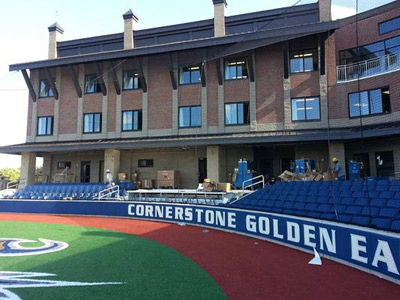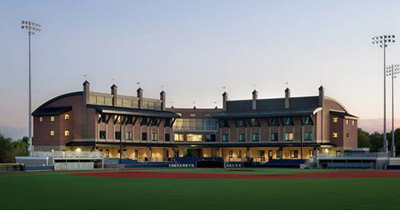 Central Hall, Grand Rapids - Tiny Cornerstone University in Michigan was running out of housing as fewer students were commuting. Rather than build a drab dorm, they built something truly unique and now house 96 students within their baseball stadium.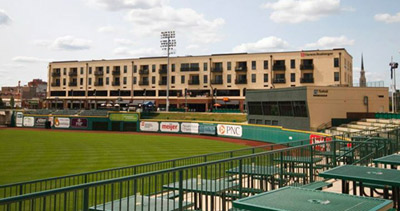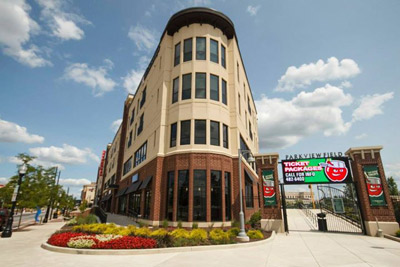 The Harrison, Fort Wayne - Left field of Fort Wayne Indiana's Parkview Field is now dominated by The Harrison. The Harrison is a mixed use complex featuring 43 luxury apartments, many with direct views onto the field for Fort Wayne TinCaps games. The outside of the Harrison features a great curved façade that even a baseball hater would appreciate.