Get Organized for Back to School
August 30, 2016
Stay cool during back to school with these tips!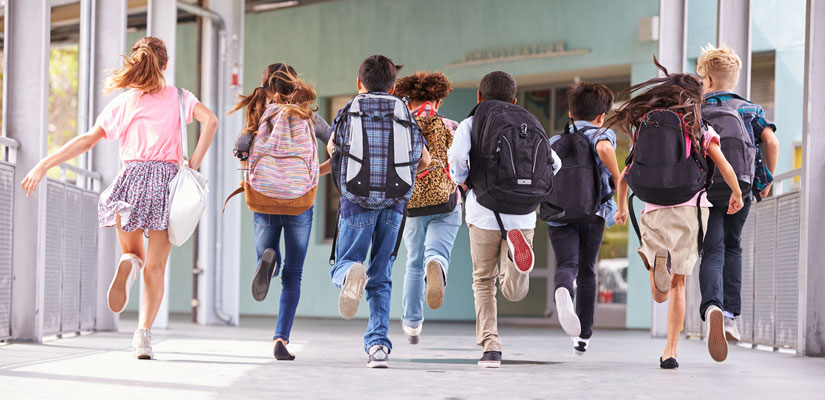 Some parents might say it's the most wonderful time of the year! And no, we're not talking holiday season! When you start seeing the aisles of your favorite store lined with back to school supplies, you know it is right around the corner. Lists of needed supplies, clothes shopping, shoe shopping - it's back to school time!
While the summer season is winding down and you are unpacking from that last vacation, it's a good time to start thinking ahead. Get ready, get organized, and get your home prepped for those early morning routines once again. This is a great time to get the entire family involved! Each family member can play a key role in getting your home in tip top shape to make things easier when that first early morning alarm goes off. Here are a few tips to help the back to school transition be a smoother, easier one for everyone.
Start with the kitchen. Since this is the room with typically the highest traffic, let's begin here. Sit around the kitchen table and strategize over breakfast. Kids old enough to help out? Assign toaster duty. Picky eaters? Plan a weekday breakfast menu ahead. Make it easy for everyone. While banana pancakes might be a family favorite, think time savers here. Fresh fruit, eggs, and cereal can be great time savers. The table needs to be set and cleared each day, along with either placing dishes into the dishwasher, or washing them right after you've all eaten. Make breakfast even more fun for little ones with homemade aprons - a fun weekend art project - that will also keep back to school gear clear of orange juice spills. Enjoy the time together even if it is rushed! Start the day off right and don't forget about family pets!
Organize Closets. Family members may be super excited to don their new back to school gear, but make sure they can easily find it! There are some great closet accessories out there, like hangers with multiple rows for pairs of pants if uniforms are involved during your school week. Color coding clothes has become very popular and this can be a fun task for kids to get involved with! Turn the closet into a rainbow collection! Hang up accessories such as purses, belts, even ties so that they are easy to find on those rainy mornings. Keep shoes in one spot - maybe by the front door- so they will be easily located (and no missing mates when the school bus is honking!)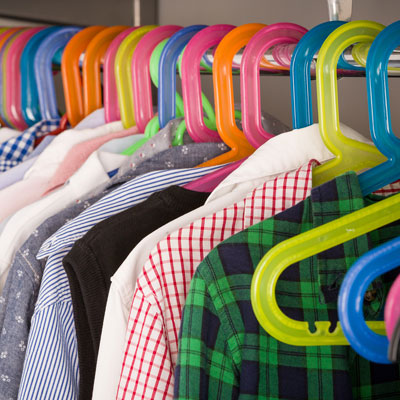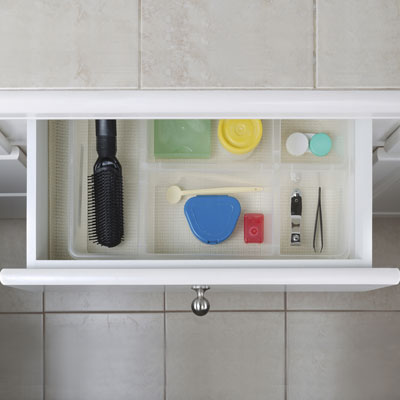 Straighten Out the Bathroom. Sometimes there are traffic jams when everyone needs to brush their teeth or take a quick shower. Here is where a handy bathroom calendar might come in to play. If a family member has to catch an early train, let them be first. If someone has band practice way before the first school bell rings, they'll need their turn too! This can be something everyone has access to online or get crafty and grab a decorated chalkboard (which can also be bathroom décor). Organize the bathroom before school starts. Clean up and have everything ready to go - towels, toothbrushes, and hand soap - whatever is needed to get the day off to an easy start.
Nighttime Routine Redo. We all stay up a little later during the summer. Longer days, barbecues, beach days - you name it, we try to squeeze it all in. Now is the time to wind it down and get back to the usual routine. Limit screen time before lights out. Reading a book or a quiet sound machine is a good way to unplug. This can also be great family time to talk about the plan for the next day or just simply read together. The sooner the old routine starts up again, the sooner bed time rituals will be in full swing.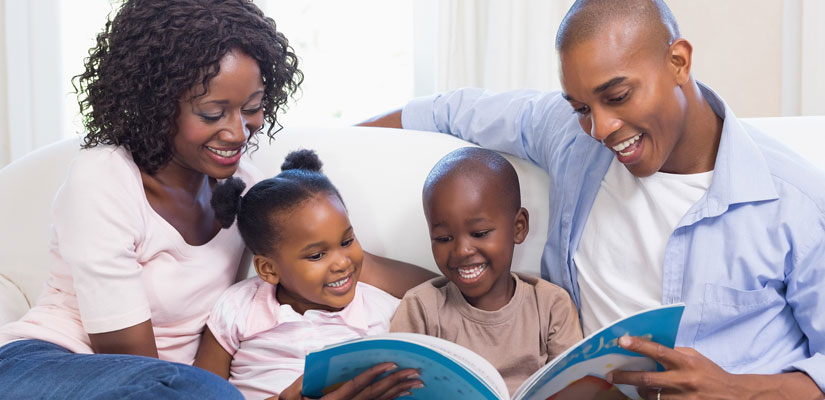 After School Activities and More. Find out what each family member has planned after school. Sports practices, study groups, school clubs - whatever they are make sure to get down the days and times for each. A shared doc for the family that can be edited by everyone can help straighten this out. Or, hang a bulletin board or calendar in the kitchen on the fridge to remind everyone each day what the plans are. Figure out transportation to and from ahead of time. Speak with neighbors and classmates to try and coordinate a carpool. Always have a backup plan! Once you have this all figured out, the new school year can be kicked off with extra excitement knowing all are good to go!
Let Weichert, Realtors help you find more community information if you are new to the area!
Here's to a great back to school season!