Top 5 Animated Holiday Shows on Television
December 11, 2014
A list of characters we like to see on TV during the holidays!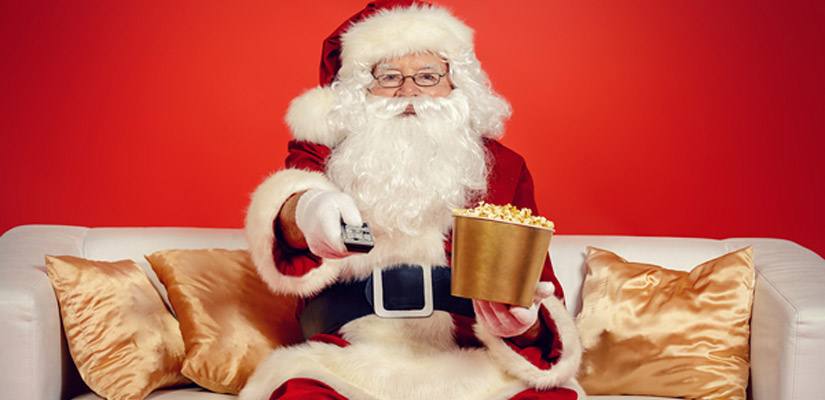 With the holiday season quickly approaching, it's a good time to set your holiday TV show watching schedule. Here are some animated classics, not to be missed.
How the Grinch Stole Christmas - First penned by Dr. Seuss as a book in 1957, this intriguing story of a cantankerous, fuzzy, green Grinch and his attempt to stop Christmas from coming to Whoville became an animated holiday classic in 1966. With his trusty dog Max by his side, the Grinch (voiced by legendary actor Boris Karloff) dons a clever Santa Claus disguise and methodically infiltrates the sleepy town of Whoville, pilfering the presents, trimmings and food in an attempt to foil their holiday plans. But when the Grinch finally realizes that Christmas 'doesn't come from a store' – "It came without ribbons! It came without tags! It came without packages, boxes, or bags!" - he has a change of heart and eventually returns all of the stolen holiday goods. The moral of the story? Don't be a Grinch this holiday season!
Charlie Brown Christmas - With its simple animation, jazz soundtrack and heartfelt meaning, this special is one for the ages. Here we find the Peanuts gang getting ready to put on a play about Christmas, and for director Charlie Brown, nothing seems to go right - from the uncooperative cast to Snoopy decorating his doghouse to the tree he brings back to the theater, Charlie Brown can't win. The episode comes together when Linus (Lucy's blanket-clinging brother) quotes a biblical passage, and his words bring the story the healing it needs. With music from jazz pianist Vince Guaraldi Trio, who penned the main theme titled 'Linus and Lucy,' the message in this classic tale is all about the true meaning of Christmas.
Rudolph the Red-Nosed Reindeer - With a stellar cast that includes a singing snowman, a jolly Santa, the dentist-wanna-be elf Hermey, the red-nosed Rudolph and of course, famed silver and gold prospector Yukon Cornelius, you should expect nothing short of greatness in this early 60s stop-motion animation special. The hero, Rudolph, starts off as a young buck, playing in all the reindeer games, but is soon ostracized for, of all things, having a red nose. As he 'finds himself' in the surrounding North Pole landscape, along with his buddy Hermey the Elf, they meet boisterous prospector Yukon Cornelius, visit the Island of Misfit Toys and eventually find themselves in the cave of the Bumble (the Abominable Snow Monster). All in all a 'feel-good' show that proves that it's good to be true to yourself.
The Year Without a Santa Claus - This is a great mid-70s story with plenty of intrigue! It starts with Santa, who is convinced that no one believes in him, sending off two elves to investigate. The elves end up in a tiny town called Southtown, USA, a warm place that has never seen a white Christmas. To help bring snow to Southtown, Mrs. Claus sets off to visit two feuding brothers (Snow Miser and Heat Miser) to see about brokering a deal. When that fails, she calls their mom (Mother Nature), who immediately settles the argument. The North Pole will get some sunshine and Southtown will get some snow. Why did this show make the list? Well, partially for the groovy tunes the Snow Miser and Heat Miser sing, but also for the overall message that believing in Santa is still magical.
Frosty the Snowman - "Happy Birthday!" Those are the famous first words from Frosty, the snowman with the magical hat; and thus, another holiday classic was born. First premiering in December 1969, this animated special has parades, Santa, a greedy magician (Professor Hinkle) and the eponymous walking, talking snowman named Frosty. As the kids try desperately to get Frosty to the North Pole before he melts, they are pursued by Professor Hinkle, who would like his magical hat back. Once at the North Pole, with Santa's help, Frosty says goodbye to the little girl Karen and promises that he'll be back next year. This is must-watch TV for viewers of all ages during the holiday season.
What great holiday show would you add?