6 Horrifying Halloween Haunts You Can Go Visit
October 9, 2014
Tour some of the scariest homes brought to life by the movies!
The silver screen has given us some unforgettable scary movies. Perhaps what makes these movies so haunting are the homes they took place in. We've selected the scariest dwellings from the spookiest movies that you can actually visit! So go take a selfie in front of these frightening locations . . . if you dare!
Psycho (1960)
If you're up for a trip to Hollywood, add Universal Studios to your list. While seated on a multi-car tram, you can take a ride past the eerie Bates Motel. Don't get too scared - a cast member dressed at Norman Bates holding a prop knife may say hello!
The Shining (1980)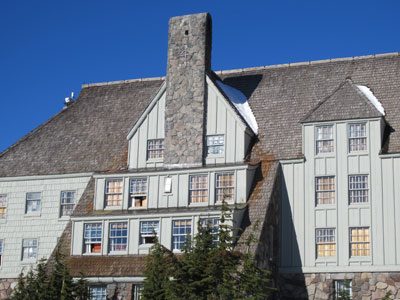 If you're a fan of the creepy fictional Overlook Hotel, than add Mount Hood, Oregon to your list of places to visit. The Timberline Lodge was used for some chilling exterior shots. The hedge maze was not part of this hotel but can be seen in the movie. If you hear anyone say "here's Johnny" make sure you run for the hills!
The Amityville Horror (1979)
Just an hour outside of Manhattan, you can visit the home that inspired the horror of Amityville. While The Lutz family in the movie left after a few months of paranormal events, you can at least stop by and take a quick photo of the house. You might just see Jody in that picture!
The Haunting (1999)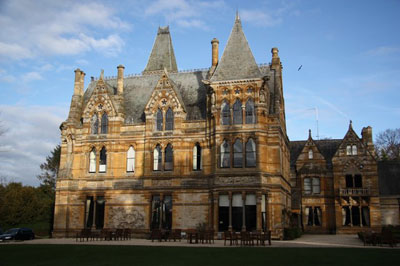 If you would rather head to England, be sure to add a stop to the spooky Harlaxton Manor. The manor currently serves as the University of Evansville's British campus, but you can still take a few photos of the haunting exterior similar to what was used in the movie. Think twice if someone asks you to take part in a sleep study during your visit!
A Nightmare On Elm Street (1984)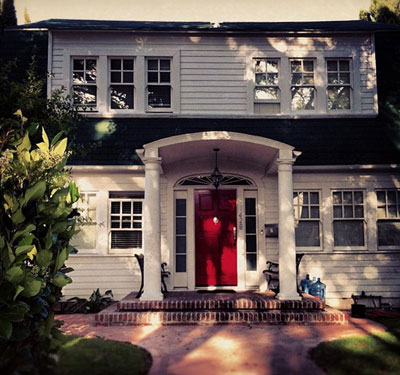 If you're in Los Angeles, you won't want to miss the infamous house with the spine-chilling red door. The home was recently renovated, but still looks like the house that made us not want to go to sleep. Bring a friend along to snap some photos and don't fall asleep in the car!
Halloween (1978)
South Pasadena, California is home to the creepy Michael Myers' home. If you decide to take a drive to this house that stands out and gives you the chills, make sure you look around before you take that photo op – Michael Myers always finds a way to get back home!