Mortgage Pre-approval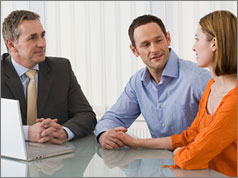 Get a definite answer about the financing you'll need.
The process to qualify for a mortgage begins right here when you submit your information for review by our mortgage company, Weichert Financial Services. If you cannot complete the form now, our process is flexible enough to allow you to save your data and finish at a later time. What's more, you have the option to ask for help during the process. You can even to send it to us with some fields blank and work with us to complete it later. Rest assured that our site is secure and that there is no fee and no obligation for this service.

All information received after 5pm Monday-Friday and 4pm on Saturday will be responded to the next business day.